Description
Sardinia West Coast Trip
Cycling holiday Sardinia West coast – Self-guided cycling Trip
For guided options from 6 persons or more send us an email.
Only need a bike for Sardinia? BOOK HERE
Cycling holiday Sardinia West coast on an E-bike or Trekking bike
Cycle Sardinia and experience all the beauties of this wonderful island. Sardinia is the second-largest Mediterranean island and has a lot to offer. This cycling trip to the Sardinia West Coast allows you to visit the beautiful Sardinia West Coast. Visit sights like the Phoenician ruins of Tharros, the Christian church of San Giovanni, and Piscinas with sand dunes over 50m high.
Your start is in Algeria on your first bike day you'll cycle the Capo Caccia loop. With its beautiful vineyards and olive groves. The cycle above the cliffs overlooking the sea with a view of the Gulf of Alghero. On your 5th day, you have a rest day. On this day you have a short trip where you can visit the ruins of Tharros. After a transfer to Arborea, you cycle the best spots of Costa Verde and the Piscinas beach with its sands dunes over 50m high. The next day you visit the mines of Sulcis, the golden beach of Portixeddu, and the looming mass of Pan di Zucchero cliff. From here you go to Carloforte on the ferry. One of the last cycle days you pedal through the meadows of Sant'Antico. Your last stop of this trip is the Costa del Sud with its gleaming white beaches.
Explore the unspoiled coast of South West Sardinia with pristine empty beaches and great scenery.
This beautiful Self-guided cycling Trip to Sardinia's West coast brings you off the beaten track! Immerse the unspoiled coastline of western Sardinia on two wheels. Starting from Alghero, the nicest town on the island, you will have the chance to experience West Sardinia at its best. Peddle along the turquoise sea, and discover hidden white sandy beaches and majestic cliffs.
Immerse your self a great cycle Trip and cycle the West coast of Sardinia
Cape Malfatano with its 16th Century tower Cape Spartivento and Chia
Visit the Pisan sanctuary, one of the most important monuments of the Sardinian Romanesque period
Costa del Sud with its gleaming white beaches
The golden beach of Portixeddu and the looming mass of Pan di Zucchero cliff
The Piscinas beach with its sands dunes over 50m high
Visit the fascinating Phoenician ruins of Tharros
Cycle Alghero which takes you through the countryside covered with vineyards and olive groves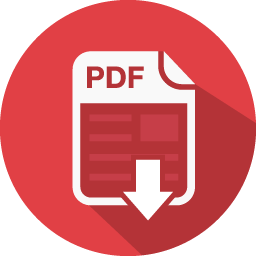 Download information as PDF