Description
Lake Como self-guided
Self-guided road cycling Tour Lake Como. From March until October
For guided options from 4 persons or more send us an email
Only need a bike for Lake Como? BOOK HERE
Self-guided road cycling Tour Lake Como
Welcome to Italy! Cycle the beautiful area of Lake Como in Northern Italy. Cycling in Italy is great, especially in the region around Lake Como. Experience the peaceful countryside roads with very little traffic. Furthermore every year at the end of September the UCI Pro Tour race Giro di Lombardia will be held in this famous region.
You will stay 5 nights in Bellagio in a bike-friendly hotel, and from here you start all your rides. Bellagio is one of the most beautiful places in Lombardy and is situated at the cape of Lake Como just before the Lakes dividing into two sections. Sitting at the head of Lake Como's central promontory, Bellagio has been transformed into one of the most preferred destinations in Italy. Bellagio's beauty has been praised since the sixteenth century, therefore it is not surprising to call it the pearl of Lake Como.
Cycle the rolling hills and ride through the typical Italian villages in this wonderful cycling paradise. A trip to Lake Como is not complete without a ride up to Ghisallo, visiting the museum and the chapel of La Madonna del Ghisallo is a must-do for every cyclist. Imagine drinking an espresso or cappuccino in the town of Bellagio after a hard day in the saddle or drinking a glass of wine, overlooking Lake Como. Challenging climbs and great views are waiting for you during this Road Cycling Holiday on the shores of Lake Como. Enjoy fitness with the qualities of life in Italy.
Experience the best of Italy and Lake Como on two wheels!
Cycling Lake Como and enjoying all the qualities of Northern Italy!
Cycle through the beautiful town of Bellagio Visit Madonna del Ghisallo. This cyclist chapel is just a few meters from the top of the pass
Rolling hills & challenging cycling days
Panoramic views on your way along Lake Como
Muro Di Sormano. This is the steepest cycle path in Italy which measures 1.9km with an average gradient of 16% and peaks at 25%.
Fantastic scenery, perfect roads, and fine food
The town of Nesso, a picturesque village known for its natural gorge located at the mouth of the Tuf and Nosè valleys
Cernobbio called "The Italian hometown" of George Clooney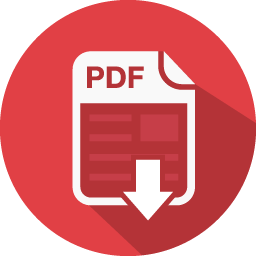 Download information as PDF