Description
Giro d'Italia VIP hospitality 2023
Giro d'Italia VIP Hospitality 2023 tickets for all stages
BOOK NOW AT – INFO@CYCLECLASSICTOURS.COM
SATURDAY MAY 6 TO SUNDAY MAY 28 2023
You can book the following packages for all stages:
START VILLAGE ZONE HOSPITALITY 
Package 1 Price 210 euro

Michelangelo Hospitality Area 

Package 2 Price 135 euro

Puccini Hospitality Area
FINISH ZONE HOSPITALITY 
Package 3 Price 335 euro

Leonardo Finish Hospitality Area 

Package 4 Price 210 euro

Dante Finish Hospitality Area
DRIVE – EXPERIENCES
Package 5 price around 1495 euros – Inside the race – Drive Experience
Need a bike for your cycling holiday in Italy? Check our online bike hire platform: WWW.CCTBIKERENTAL.COM
Check also our Road Bike friendly hotel pages: CYCLE CLASSIC TOURS BIKE HOTELS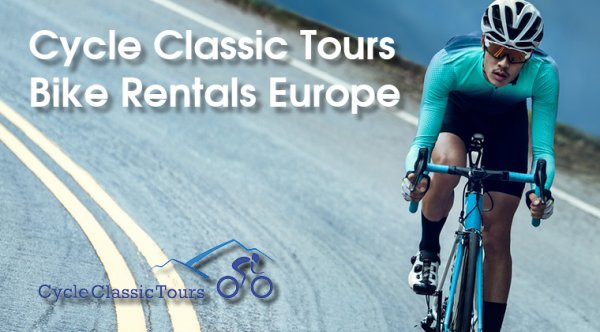 Giro d'Italia VIP hospitality
Every day at sunrise for 21 days, the Giro d'Italia starts a new one. In the most beautiful squares of the cities that host the start of the race, the riders gather each morning at the Start Village before setting off, along with the sponsors, the guests, and the organization management. Meet the riders in this exciting pre-race atmosphere. Upon arrival at the Start Area, guests will collect their pass to access one of the different Hospitality Areas near the signature podium, offering non-stop coffee/bar service. They will meet the riders and experience the exciting pre-race atmosphere.
The Giro d'Italia offers a number of restricted-access enclosed hospitality areas, along the final straight, from where you will enjoy the end of the race from a front-row seat. The finish line marks the end of the competitive efforts of the day. All around you is the essence of the Giro d'Italia: fun, joy, and entertainment. A hearty mix of celebration and passion.
Finish Hospitality Options
Giro d'Italia – Stage 1: Dante Finish Experience – Costa Dei Trabocchi  06/05/23
Giro d'Italia – Stage 1: Leonardo Finish Experience – Costa Dei Trabocchi 06/05/23
Giro d'Italia – Stage 2: Dante Finish Experience – San Salvo  07/05/23
Giro d'Italia – Stage 2: Leonardo Finish Experience – San Salvo 07/05/23
Giro d'Italia – Stage 3: Dante Finish Experience – Melfi  08/05/23
Giro d'Italia – Stage 3: Leonardo Finish Experience – Melfi  08/05/23 B
Giro d'Italia – Stage 4: Dante Finish Experience – Lago Laceno 09/05/23
Giro d'Italia – Stage 4: Leonardo Finish Experience – Lago Laceno 09/05/23
Giro d'Italia – Stage 5: Leonardo Finish Experience – Salerno 10/05/23
Giro d'Italia – Stage 6: Dante Finish Experience – Napoli 11/05/23
Giro d'Italia – Stage 6: Leonardo Finish Experience – Napoli 11/05/23
Giro d'Italia – Stage 7: Dante Finish Experience – Gran Sasso d'Italia 12/05/23
Giro d'Italia – Stage 7: Leonardo Finish Experience – Gran Sasso d'Italia 12/05/23
Giro d'Italia – Stage 9: Dante Finish Experience – Cesena (Technogym Village) 14/05/23
Giro d'Italia – Stage 9: Leonardo Finish Experience – Cesena  14/05/23
Giro d'Italia – Stage 10: Dante Finish Experience – Viareggio 16/05/23
Giro d'Italia – Stage 10: Leonardo Finish Experience – Viareggio 16/05/23
Giro d'Italia – Stage 11: Dante Finish Experience – Tortona 17/05/23
Giro d'Italia – Stage 11: Leonardo Finish Experience – Tortona 17/05/23
Giro d'Italia – Stage 12: Dante Finish Experience – Rivoli 18/05/23
Giro d'Italia – Stage 12: Leonardo Finish Experience – Rivoli 18/05/23
Giro d'Italia – Stage 13: Dante Finish Experience – Crans Montana 19/05/23
Giro d'Italia – Stage 13: Leonardo Finish Experience – Crans Montana 19/05/23
Giro d'Italia – Stage 14: Dante Finish Experience – Cassano Magnago  20/05/23
Giro d'Italia – Stage 14: Leonardo Finish Experience – Cassano Magnago 20/05/23
Giro d'Italia – Stage 15: Dante Finish Experience – Bergamo 21/05/23
Giro d'Italia – Stage 15: Leonardo Finish Experience – Bergamo 21/05/23
Giro d'Italia – Stage 16: Dante Finish Experience – Monte Bondone 23/05/23
Giro d'Italia – Stage 16: Leonardo Finish Experience – Monte Bondone 23/05/23
Giro d'Italia – Stage 17: Dante Finish Experience – Caorle 24/05/23 B
Giro d'Italia – Stage 17: Leonardo Finish Experience – Caorle 24/05/23
Giro d'Italia – Stage 18: Dante Finish Experience – Val di Zoldo 25/05/23
Giro d'Italia – Stage 18: Leonardo Finish Experience – Val di Zoldo 25/05/23 B
Giro d'Italia – Stage 19: Dante Finish Experience – Tre Cime di Lavaredo 26/05/23
Giro d'Italia – Stage 19: Leonardo Finish Experience – Tre Cime di Lavaredo 26/05/23
Giro d'Italia – Stage 20: Dante Finish Experience – Monti Lussari  27/05/23
Giro d'Italia – Stage 20: Leonardo Finish Experience – Monte Lussari  27/05/23

FINISH ROMA
Giro d'Italia – Stage 21: Dante Finish Experience – Rome  28/05/23 335 euro
Giro d'Italia – Stage 21: Leonardo Finish Experience – Rome 28/05/23 495 euro
Giro d'Italia – Stage 21: Lounge Finish Experience – Rome 28/05/23 475 euro
START VILLAGE ZONE HOSPITALITY FOR ALL PLACES ARE AVAILABLE 
Package 1 Price 135 euro

Puccini Hospitality Area

Package 2 Price 210 euro

Michelangelo Hospitality Area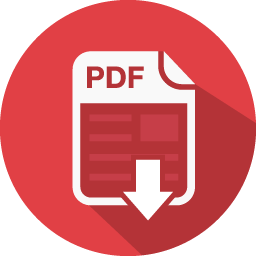 Download information as PDF