Description
Gran Fondo Strade Bianche 2023
Gran Fondo Strade Bianche 2023 from March 3 until March 6
Pro Race Saturday, March 4 – Gran Fondo Event date Sunday, March 5
For private groups of 5 persons or more only please send us an email (info@cycleclassictours.com)
Only need a bike for GF Strade Bianche 2023? Check: GRAN FONDO STRADE BIANCHE 2023 BIKE RENTALS
Experience the GF Strade Bianche 2023!
GF Strade Bianche 2023 is one of Italy's new cycling Gran Fondo's. It combines the beauty of Siena (a UNESCO world heritage site) together with the splendid hills of Tuscany. Enjoy the professional organization and the friendly and relaxing atmosphere of the Strade Bianche.
The route of the Strade Bianche leads you through the most charming places in Tuscany. Starting from the city of Siena, you'll cycle to Montalcino through charming villages in the countryside and over a few gravel roads. From the historic town of Montalcino, you go up to the ski area of Val d' Arabia also known as Rapolano. From here you continue your way back to the city of Siena. The finish line is at Piazza del Campo, where a huge crowd welcomes the arrival of all participants. There will be set up "Open Tuscany Area", where bicycle companies show their products. Cycle through medieval villages, small inhabited towns, and spectacular landscapes that are Tuscany!
Need a bike anywhere else in Tuscany? Check TUSCANY BIKE RENTALS  
There are two different course lengths
Gran Fondo Strade Bianche offers 2 routes both with departure and finish lines in Siena.  The long route is the same as the Women's elite race. The short route to Gran Fondo is the same up until Murlo, where you take a right with a dirt road sector and descent to Monteroni d'Arbia. The final kilometers are the same for both routes.
Granfondo 124 km; 1350m total altitude
Mediofondo 87 km; 950m total altitude
Immerse and cycle the Gran Fondo Strade Bianche
3 nights in 4* hotel in Siena
The finish line at Piazza del Campo, where a huge crowd welcomes you
Cycling through medieval villages and spectacular landscapes that's Tuscany!
The GF Strade Bianche subscription
The beauty of Siena (a UNESCO world heritage site)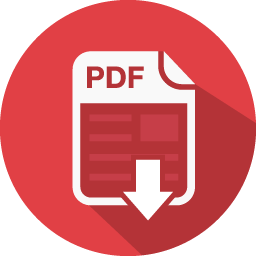 Download information as PDF