Description
Trans Pyrenees Road Cycling
Trans Pyrenees road cycling Tour
May 1 until September 30 – Private groups only from 6 persons or more.
Guided cycling Tour Trans Pyrenees
The Pyrenees mountain range on the border between France and Spain are well known among all cycling fanatics. It's a fantastic cycling trip from Biarritz (on the Atlantic coast) all the way up to the Mediterranean Sea. This challenging trip leads you over all the famous cols of the Tour de France. This Trans Pyrenees road bike trip includes many highlights including an extra transfer to Bedoin (Provence) to tackle your last epic climb to the Mont- Ventoux!
The adventure starts in the quiet little sea village of Saint-Jean-de-Luz just South of Biarritz. Get some rest to get ready for a great, unforgettable ride across one of the most beautiful parts of France. From the foothills of the Pyrenees in Saint-Jean de Luz, you start with a warm-up before tackling some of the most famous and legendary Pyrenees climbs. Just a pick of which mountain passes you'll conquer! Col du Tourmalet, Col d'Aspin, Col de Peyresourde, Col d'Aubisque, Col du Marie Blanque, Col du Portret d'Aspet, Hautacam and last but not least Col du Mont-Ventoux. You'll cycle over quiet countryside roads through typical French villages. The rides are spectacular with breathtaking passes and majestic mountain scenery. This tour has been specially designed with you, the passionate road cyclist. The Trans Pyrenees tour is open for cyclists with a high fitness level.
Jump on your bicycle and cycle all those famous Pyrenees cols of the Tour de France!
Breath-taking scenery is home to the mountain ranges of the Pyrenees
Legendary Pyrenees cols like Col du Tourmalet, Col d'Aspin, Col de Peyresourde, Col d'Aubisque, Col du Marie Blanque, Col du Portret d'Aspet or Hautacam
The "Queen Stage on day 6.
You'll climb Col du Tourmalet, Col d' Aspin, and Luz Ardiden ski station
Cycling in France and Spain
The cozy sea village of Saint-Jean-de-Luz near Biarritz
The climb to the most famous mountain of the Tour de France: Col du Mont-Ventoux
The Pyrenees is a real cycling paradise for every keen cyclist, you'll experience one of the most challenging routes and mythical climbs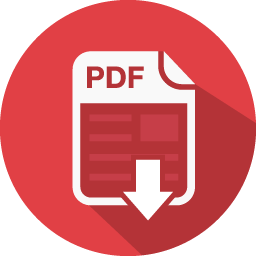 Download information as PDF