Description
L'Eroica Gaiole Tour 2024
L'Eroica Gaiole Tour 2024 – guided private tours
5 days – 4 nights October 3 -7
Event date Sunday 06 OCTOBER 2024
This cycling trip is only for 6 persons or more we can fully customize a private group for the Eroica 2024 trip for up to 12 persons
The accommodation is the Castello di Fonterutoli wine resort in Castellina in Chianti – 4 nights in Wine Resort in Fonterutoli with breakfasts and dinners!
Vintage bikes for rent for the L'Eroica 2024 event in Gaiole 2024:  BOOK HERE
Guided Cycling Tour L'Eroica 2024
Gaiole is a small picturesque village right in the middle of the Chianti region. This beautiful village is situated between Florence and Siena. Every year on the first Sunday of October it seems that the time stops for a magic weekend and we all go back in time for the L'Eroica bicycle vintage event. The Eroica cycling trip in 2024 is a very special one. It includes many unique features and plenty of highlights! On these 5 days L'Eroica 2024 trip will be closed for only 12 persons, so book early. Do not forget that the Eroica is not a race, but the celebration of those who love cycling. The friendly professional staff will accompany you every day, guiding all transfers, whether by bicycle or minivan and taking care of every detail to make this short break unforgettable.
There will also be time for drinking local wines and tasting typical products. It is impossible to give up a good glass of Chianti or Brunello, or the delicious food based on the products from Siena. We will not exaggerate because we have to prepare for the Eroica. If anyone wants to live as an athlete, there is no problem: pasta with oil, white meat, and salad are available.
Only need a bike in Tuscany? Check all bike rental outlets in Tuscany BOOK HERE
Cycling in Italy is great, especially in the beautiful regions of Tuscany and Chianti. Discover the peaceful countryside roads with very little traffic when we climb the rolling hills of Chianti. Don't forget to visit the vintage bicycle stands during the L'Eroica Gran Fondo. Last but not least… you will cycle the Gran Fondo L'Eroica in Gaiole. The Gran Fondo L'Eroica is one of Italy's most famous cycling events. On Sunday, October 6, 2024, you can choose the most suitable route.
This L'Eroica cycling Trip is really magnificent! The highlights:
Guaranteed entry Gran Fondo Eroica 2024 in Gaiole Chianti
Enjoy cycling the rolling hills of Tuscany/Chianti
The long route of 212.5km – 207 km covers 3,700 meters of climbing meters
L' Eroica is "a must-do cycle event"
Panoramic views from on your way through Chianti
Gaiole in Chianti is a quiet village between Florence & Siena
Fantastic scenery, perfect roads, and fine food
Italy is a road cycling paradise with "Strade Bianche"
Visiting the market of vintage bicycles in Gaiole in Chianti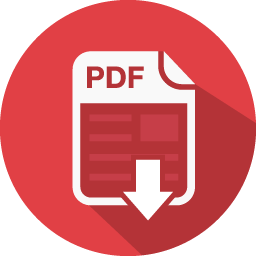 Download information as PDF