Description
ViaRhôna from Montélimar to Avignon
ViaRhôna from Montélimar to Avignon Tour 5 days – 4 nights
Cycling period: All year round
ViaRhôna from Montélimar to Avignon, come and discover the part of ViaRhôna between Montélimar and Avignon, a city of art and culture, by following an itinerary along the Rhône.
Only need a bike for the Provence? BOOK HERE
Enjoy cycling in the Provence and Cycle the Viarhona from Montelimar to Avignon
Embark on an unforgettable journey through the picturesque stretch of ViaRhôna, running between Montélimar and Avignon, a city steeped in art and culture. This scenic route unfolds alongside the majestic Rhône River, promising a captivating exploration of this enchanting region. Your adventure commences in Montélimar, where you'll be greeted by the tantalizing aroma of nougat, a delectable local specialty. As you bid farewell to Montélimar, your path leads you to the charming medieval town of Viviers, where history comes alive through its cobbled streets and ancient architecture. Continuing along, you'll encounter Bourg Saint Andéol, famous for its legendary bas-relief depicting the God Mythra, a historical marvel that will transport you through time.
Viarhona from Montelimar to Avignon
A change of scenery awaits as you delve deeper into the heart of the region, marked by the first lavender fields and the bountiful vineyards of the Côtes du Rhône. The lavender fields paint the landscape with hues of purple, exuding a fragrant and mesmerizing charm. The vineyards, on the other hand, offer the opportunity to savor some of the finest wines the region has to offer.
Your journey culminates in a grand crescendo with visits to two historic towns, Orange and Avignon. Orange, known for its ancient Roman architecture, boasts a well-preserved Roman theater that stands as a testament to the city's rich past. Avignon, a city of immense historical significance, is renowned for its awe-inspiring Papal Palace and the iconic Pont Saint-Bénézet.
Highlights of the tour:
ViaRhôna
Montélimar
Avignon, a city of immense historical significance, is renowned for its awe-inspiring Papal Palace and the iconic Pont Saint-Bénézet
Orange
Majestic Rhône River
Bourg Saint Andéol is famous for its legendary bas-relief depicting the God Mythra, a historical marvel that will transport you through time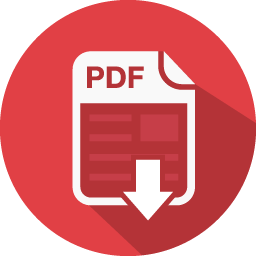 Download information as PDF