Description
Amstel Gold race 2022
Amstel Gold race 2022 – Non Guided 
NEW DATES! 2022 Amstel Gold 8 – 11 April  4 days/3 nights – 2022
Amstel Gold Cyclo – April 9 – Pro Race April 10

Amstel Gold switched dates with Paris -Roubaix in 2022. Due to French elections taking place on Sunday April 10, organiser ASO changed the date of Paris-Roubaix with the Amstel Gold Race, which was scheduled to take place on April 17 but now its April 10
For private tours from 6 persons or more send an email to info@cycleclassictours.com Please note: private Spring Classic tours come with a different itinerary than we have on our website.
We can fully customize your private Spring Classic cycling trip up to 15 persons maximum.
Only need a bike for the Amstel Gold race? Check: BIKE RENTALS AMSTEL GOLD CYCLO 2022 
Amstel Gold cycling race 2022 in Holland
Watch and ride the one and only Dutch UCI World cycling classic; The Amstel Gold Race. Experience this cyclo event with short, narrow steep climbs. Ride the Amstel Gold Cyclo event and immerse a beautiful cycling weekend in the South of Holland.
VIP Packages for the Amstel Gold race 2022? Check: AMSTEL GOLD VIP 2022
Jump on your bike to get a fantastic experience in beautiful southern Limburg
Watch the 55th edition of the only Dutch Classic; the Amstel Gold Race
Feel the ambience of the race whilst following the riders on the track from the starting at Maastricht Market Square. Off course you will end your day on top of the famous Cauberg at Valkenburg to watch the finish of the Amstel Gold Race
Saturday 9 April 2022 will be a day to remember. The tour version of the Amstel Gold Race Challenge is the most beautiful and toughest Tour Classic in the Netherlands'. Don't miss this unique atmosphere
Cycling in Holland is exploring beautiful picturesque villages on your way through southern Limburg
Taste the gastronomic specialities of the Dutch kitchen
On this four days cycling trip you will discover the best of the Netherlands. Explore the rolling hills in beautiful Limburg. This region on the footsteps of the Belgium Ardennes is famous for its steep, narrow climbs and is perfectly designed for cycling enthusiast. Including 31 climbs, many curves and often strong headwinds Amstel Gold race is definitely one of the toughest classics of the season. Welcome to cycling paradise and immerse a beautiful road cycling trip in the Netherlands.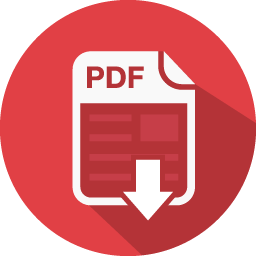 Download information as PDF