Description
Umbria Assisi to Perugia
E Bike holiday Umbria, Self guided cycling Tour Umbria Assisi to Perugia. Every day all year round
For guided options from 4 persons or more send us an email.
Only need a bike for Umbria? Check: BIKE RENTALS UMBRIA
E Bike holiday Umbria Assisi to Perugia on E bike or Trekking bike
This cycle tour over the counrty roads through the sunny, colourful field and hills covered with silver-green olive groves is an great 8 days tours. You'll visit medieval towns of the green valley ''Valle Umbra''. Towns like Assisi, Spoleto, Spello, Bevagna and Perugia. This tour is easy to ride because you cycle 30 km a day and because of the short routes you'll have enough time to visit all the towns.
Your bike tour starts at Assisi. From here you go to Foligno. Only on your first bike day you get dinner in the evening. Visit Spoleto especially relevant because of the famous frescoes by the Florentine Filippo Lippi, the Roman house and the Roman Theatre. On day 4 you cycle to Bevagna. Here you'll first visit Montefalco also know as the "Balcony of Umbria" and visit the Franciscan church. From Bevagna you cycle to Torgiano through the the valley. on day 6 you can choose to cycle the shorter route or an longer route. On the shorter route you visit Perugia with its aristocratic Renaissance palaces and medieval churches. The longer route will take you to Torgiano. On the last day of this tour you'll cycle back to Assisi. When you arrive You'll have enough time to visit the main monuments.
Cycle Italy and visit all the beautiful sights on this road
Famous frescoes by the Florentine Filippo Lippi, the Roman house and the Roman Theatre with an annexed archaeological museum.
Visit Montefalco also known as the 'balcony of Umbria ',
The Franciscan church, now a museum, is decorated with magnificent 15th and 16th century frescoes by artists such as Benozzo Gozzoli and Perugino.
See and taste all the excellent wines on this bicycle tour
The historical centre of Perugia, which is situated on higher ground. The centre, with its little alleys and characteristic town squares.
Visit Assisi with the Franciscan basilica in S.Maria degli Angeli.
And the main monuments of the town, like the basilica of St.Francis with its beautiful frescoes by the painters Giotto, Simone Martini, Cimabue and Pietro Lorenzetti.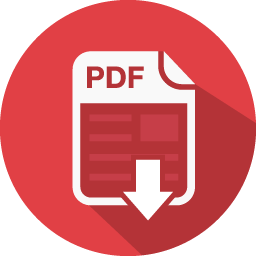 Download information as PDF