Description
southeast Sicily to Mount Etna on a road bike
Road cycling Holiday South Sicily – Self-guided cycling Trip South East Sicily to Mount Etna.
From February until November every Saturday. Minimum 2 participants.
For guided options from 4 persons or more send us an email.
Only need a bike for Sicily? BOOK HERE
Road cycling Holiday from South Sicily to Mount Etna
This new stunning self-guided road cycling trip starts from the Baroque South East of Sicily. Inland you will cycle and experience the UNESCO world heritage sites like Siracusa, Noto, Modica, Ragusa, and Palazzolo Acreide. Find numerous baroque palaces and churches on your way. This road cycling tour on Sicily island leads you through the mountains of South East Sicily and ends around Mount Etna. The history of Mount Etna is not only that it is one of the most active volcanos in Europe since 2011, moreover, it's also the history of Eastern Sicily itself. Daily you can choose short or longer routes.
Your cycle trip starts in Siracusa here you'll cycle into the Iblei plateau with its great Canyons also called the "Cave". After Siracusa, you go to Sortino and here you cycle a fast downhill with some hairpins in the Anapo Valley. On your third day, you arrive in Noto which was completely destroyed after the big earthquake of 1693. Palazzolo Acreide is the next village further you will cycle through typical small mountain villages like Cassaro, Ferla, Sortino, Buccheri, and Vizzini. The stage ends in Caltagirone. From here you cycle all the way to Valguarnera. Here you leave the plain area and cycle towards the Nebrodi mountain.
Finally, you arrive at Mount Etna which will throughout the whole day lies majestically in your sight. With a bit of luck, you will see smoke from the crater. The stage ends in Bronte, known for its vast pistachio plantations. The final stage to climb is Mount Etna.
Cycle your holiday through the South East Sicily and get a great cycling Trip
Charming (3* and 4* hotels) where you'll be able to relax
Noto which was completely destroyed by the big earthquake of 1693
Visit the Iblei plateau with its great Canyons also called the "Cave"
You can choose every day to cycle the normal route or a shorter route
Cycle in Sortino the fast downhill with hairpins of the so-called ''Fusco" to the Anapo Valley
You'll see vast plantations of prickly pears. (Fico d'India)
And the various landscape of the Iblei plateau and 2 true jewels of baroque architecture: Ragusa Ibla and Modica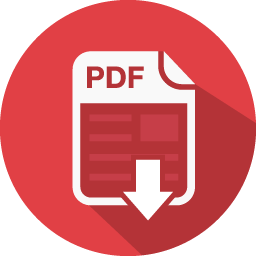 Download information as PDF