Description
Pisa, Lucca & Coastline Cycle Tour
Pisa, Lucca & Coastline Cycle Tour
From March 1 until October 31
Self-guided minimum of two persons
For guided options from 4 persons or more send us an email
Only need a bike for Tuscany? BOOK HERE
Cycling Tour Pisa, Lucca, and Viareggio Cycle Tour on E-bike or Trekking bike
Pisa and Lucca, are two enchanting outdoor museums that beckon with their rich history and architectural splendors. Viareggio, often hailed as "the pearl of the Tyrrhenian Sea," offers pristine beaches and a vibrant nightlife that attracts visitors from far and wide. And then there's Pietrasanta, often referred to as the "small Athens," a cultural hub that resonates with artistic expression.
While the Leaning Tower of Pisa stands as the world's most iconic Italian monument, Lucca's formidable walls are equally captivating, drawing millions of tourists with their grandeur and impeccable preservation. Viareggio's sun-kissed shores are a haven for beach enthusiasts, offering not only relaxation but also a bustling nightlife scene. These well-known treasures, though impressive in their own right, are just the tip of the iceberg. The tour will lead you on an exploration of hidden gems, places that, while perhaps less imposing and famous, exude even more picturesque and romantic charm.
Your journey doesn't limit itself to cityscapes; it encompasses the beauty of the sea, rivers, lakes, and idyllic countryside, adorned with quaint medieval villages and Romanesque churches.
The views from the gentle hills, cloaked in vineyards and olive trees, offer a breathtaking panorama, with the snow-capped Apuan Alps as a majestic backdrop. Food enthusiasts will savor the culinary delights of the region, with the hills of Lucca renowned worldwide for their delectable cuisine, wines, and olive oils.
Immerse yourself in the authentic flavors of Pisa, Lucca, and Versilia, or indulge in a quick Neapolitan pizza for a change of pace.
Highlights of the tour:
Art cities and medieval villages of Pisa and Lucca
The elegance of Versilia coast
Wine roads through the famous "Super Tuscan" vineyards
Seaside villages, parks, and pinewoods flow into wild endless beaches
Lucca
Viareggio
Torre del Lago Puccini
Camaiore
Pietrasanta
Pisa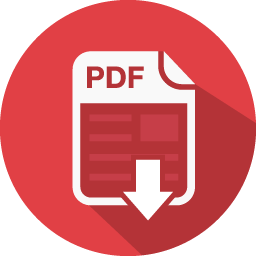 Download information as PDF