Description
Puglia Matera to Lecce Cycling Tour
Puglia Matera to Lecce Cycling Tour
Departure every Sunday from 24/03/2024 until 30/06/2024 (last departure) and from 01/09/2024 until 29/11/2024 (last departure).
Available also on other days on request.
For guided options from 4 persons or more send us an email.
Only need a bike for Puglia? BOOK HERE
The Puglia Matera to Lecce Cycling Tour continues through the southeasternmost region of Italy known as the "heel" of Italy. Puglia is famous because of the whitewashed hill towns, centuries-old farmland, and hundreds of kilometers of Mediterranean coastline. Situated in the center of the Mediterranean Sea, this region is filled with traces of the different civilizations that inhabited it, from the Messapian to the Greeks, followed by the Romans
and then the Normans. Crossing Apulia with a bicycle is like cycling through an open-air museum: Cycle on gentle hills and find your way to the olive groves and vineyards alternate with luxuriant woods, Baroque cathedrals, and long golden beaches. Puglia is perfect for the culinary tradition which combines marine and earth flavors, and for its wine production. Its unique combinations will delight all food and wine lovers.
A small overview of the Tour
The Tour starts from Matera, a unique city whose buildings are carved into the rocks themselves, and which has been designated as the 'European Capital of Culture' for 2019. Among rolling hills and olive-growing countryside, you arrive in the Valle d'Itria: land of the 'Trulli'. It's a place with amazing stone buildings with conical roofs, reminiscent of goblins' homes. As you continue further south, towards Salento, the land flattens out and becomes increasingly arider, and you will ride through vineyards bordered by dry stone walls. You will be able to visit the most beautiful beaches in the region, in the province of Taranto. Along the way, you will stop off several times to taste the best cheeses, wines, and bakery products in this area. Finally, you'll arrive in Lecce, the 'Florence of the South', which will enchant you with its baroque architecture and the hospitality of its inhabitants.
Discover the unique places and sights in and around Puglia
Cycle Gioia del Colle, known for its mozzarella and its burrata
Visit Alberobello, the UNESCO World Heritage Site since 1996, thanks to its 1,500 Trulli
Cycle 'Pomona' botanical conservatory: a real biodiversity sanctuary where they have hundreds of fruit trees from all over the Mediterranean
Pass through the fascinating ghost town of Monteruga, founded in the 1920s and completely abandoned in the 1980s. This is the area of 'Salice Salentino'
Enjoy during this cycling Tour great places like Lecce, Matera, Gioia del Colle, and many more unique cities
This land smiles at the bicycle tourist. Its hillocks never climb more than 200 meters and even beginners can easily enjoy the beauty by bicycle. This travel is suitable for couples, and families but also singles or small groups of friends. (cycling approximately 30 km a day. You'll mainly cross secondary roads).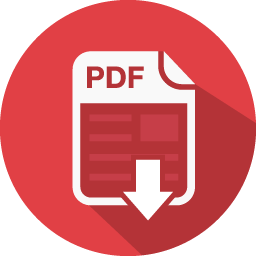 Download information as PDF