Description
Giro di Puglia guided & self-guided
Giro di Puglia guided & self-guided cycling tours in Puglia from Matera to Lecce
Every day all year round. For guided options from 4 persons or more send us an email.
A bike tour to "get the whole picture" of Puglia – starting from its borders with neighboring region Basilicata. You will start in Matera, the city of "Sassi" and a UNESCO world heritage site. Discover Apulia/Puglia one pedal stroke after the other, it's changing landscapes that flow from one beauty into the next. From Murgia to Salento: architectural and natural wonders, sites of immense historical and cultural interest, and of course, unsurpassable culinary specialties!
Only need a bike for Puglia? BOOK HERE
Experience Puglia on E-bike, Trekking bike, or road bike
A guided Apulia bike tour to discover the most beautiful and unspoiled corners of Puglia Italy. You don't have to take care of anything except pedal along the most beautiful bike routes in this beautiful region. The tour starts in Matera, the famous UNESCO city of the "Sassi" and the European Capital of Culture for 2019. This 12-day/11-night cycling holiday is the best option to know Puglia far and wide, starting from its beating heart, the country of the Trulli (the conic-roofed rural houses), and the masserie (local fortified farmhouses). To top off the tour, you will ride on the flat back roads of Salento, staring at one of the most beautiful coasts in Italy.
At the end of the journey, Puglia will have no secret for you anymore – or at least a few kept for your next tour!
Immerse this unique self-guided Trip in Pulia in the "heel of Italy". From its dramatic beaches along the Adriatic coast to World Heritage sites like Matera and the Trulli of Alberobello. You'll discover two sites declared World Heritage Sites by UNESCO: Matera, the city of the Sassi, and Alberobello which is especially relevant because of the typical roofs of the houses cone-shaped. Furthermore, is Puglia enjoying beautiful quiet country roads as you head down "the heel of the boot".
Soak up the Puglian sun on two wheels!
Fantastic scenery, perfect roads, and fine food make Puglia a cycling paradise
Wander through the old medieval towns of Lecce, Ostuni, and Alberobello
Discover the "Sassi di Matera"
You stay in the World Heritage Town of Alberobello the "city of Trulli"
You'll cross the Itria Valley with its typical whitewashed houses
Apulia is famous for its Baroque palaces, beautiful countryside, and also their stunning beaches.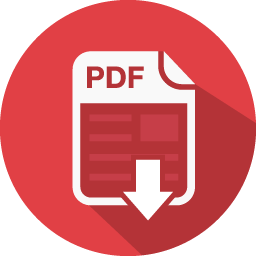 Download information as PDF