Description
Cycling Lisbon to Sagres
Cycling Tour Lisbon to Sagres self-guided 8 days – 7 nights
Every day all year round. For guided tours send an email to info@cycleclassictours.com
This cycling tour is also available in a 10 – 14 days version from Lisbon to the Algarve
Only need a bike for Algarve? BOOK HERE
On your first night, you can enjoy and feel the fantastic daily life that Lisbon's neighborhoods offer. Discover the Alfama and Bairro Alto neighborhoods. Cycling mainly on a cycle path on the bank of the Tejo River, you'll have the opportunity to visit some of the main historic sites of Lisbon. Leaving the capital you'll cross the Tejo River by ferry boat on the place where 500 years ago. Pass here the ships and caravels of the Portuguese discoveries. Also through a ferry crossing, in the third stage, you cross the Sado Estuary. Formed more than 5000 years ago, it is currently a nature reserve. Low-traffic roads trace the way through the magnificent Arrábida Natural Park.
Cycling over paved roads with little movement and quiet paths, the itinerary guides you along the Southwest Alentejo and Vicentine Coast Natural Park, where there is a mix of Mediterranean, North Atlantic, and African vegetation. Cycling in the Alentejo region you'll discover some of the most beautiful beaches in Portugal. Enjoy a diverse regional cuisine and taste some of the best wines in the country. This journey full of flavors, knowledge, and adventure ends in Sagres, a historic region of Portugal.
Cycling Tour Lisbon to Sagres through places full of history
It mostly presents a flat terrain with an average of one to two climbs per day. With an average of 55 km per day, the stages are easily crossed with the support of a detailed roadbook and a GPS. The regions on the itinerary offer good temperatures to enjoy a bicycle tour at any time of the year. In the regions the average maximum temperatures in the low season range from 11 to 19 degrees. The average maximum temperatures in the high season range from 26 to 29 degrees.
Cycle through spectacular nature reserves
The itinerary was designed through places marked by history
Discover incredible views of the Portuguese coast
Cycle for your experience Portugal North to South
Lisbon and Sagres are two of the main landmarks of the Age of Portuguese discoveries
The selected routes in this Coast to Coast Cycling Tour will provide remarkable views that you'll certainly keep in your memories
If any member of the group or family does not want to cycle one or more stages, they have the possibility to travel between the hotels in the vehicle that performs daily the luggage transfers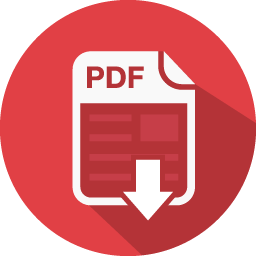 Download information as PDF