Description
Classic Salento Cycling Tour
Classic Salento Cycling Tour
Departures are available every Friday and Saturday from 15/03/2024 until 05/07/2024 (last departure) and from 30/08/2024 until 27/12/2024 (last departure)
Available on other dates on request.
For guided options from 4 persons or more send us an email.
Only need a bike for Puglia? BOOK HERE
The Classic Salento Cycling Tour in the "heel" of Italy. Cycle on a peninsula that divides two seas, the Adriatic and the Ionian. Salento was settled in the prehistoric era. Situated in a strategic position in the heart of the Mediterranean Sea. It is the perfect marriage of nature and culture. Even the farmers are inadvertent artists using special techniques to build out of mortarless stone, creating a unique landscape unlike any in the world! Enjoy seven days on pedals, and follow the GPS maps that lead you to the most evocative corners, to the countryside roads, small villages, and handcraft laboratories. Salento is a cultural, historical, and geographic region that is almost completely flat. The flat landscape makes the ride a pleasant journey for any level of rider to cycle.
This land smiles at the bicycle tourist. Its hillocks never climb more than 200 meters and even beginners can easily enjoy the beauty by bicycle. This travel is suitable for couples, and families but also singles or small groups of friends. (cycling approximately 30 km a day. You'll mainly cross secondary roads).
Salento's climate
The climate is typically Mediterranean with hot, dry summers and mild, rainy winters which provide suitable conditions for the cultivation of olives, citrus fruits, and palm trees. The generally flat topography and surrounding seas can make Salento prone to windy weather year-round. The windy weather is ideal when it's hot because it helps you to keep your head cool during heatwaves. Sirocco winds from the south occasionally deposit dust and sand from the Sahara in the coastal towns of Salento.
Cycle the Classic Salento Cycling Tour and discover all the beauties of Puglia
In the 'Entroterra', you'll find many small farms and artisans who strictly follow traditional ethics and respect for the land
Visit 'Palacia Lighthouse' (the easternmost point of Italy)
The peninsula is also known as Terra d'Otranto and in the past Sallentina. In ancient times it was called Calabria or Messapia
From Neolithic cave paintings to ruins of ancient cities to Roman theaters and spas, or Baroque churches, Salento is an open-air museum
Visit the ruins of Roca Vecchia – an ancient bronze age city and 'alumni' lakes
Cycle to Sannicola to discover its underground olive Mill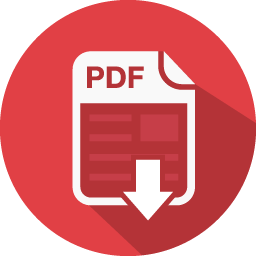 Download information as PDF