Description
Classic Castles Loire Cycle Tour
Classic Castles Loire Cycle Tour 5 days – 4 nights
Best Cycling period: April to October
Castles of the Loire Valley Classic Tour, this tour is a great way to discover the castles of the Loire Valley. The Loire Valley cycleway is one of the most popular trails in France and contains 900km of perfectly paved bike paths along the Loire River. You will find your way easily due to the signposted bike lanes. The highlights of your bike trip are the countless chateaux and vineyards. The Loire Valley is unique and attracts over one million cyclists each year. The most important start and finish places are Tours, Blois, Anger Saumur, Nantes, and Amboise.
Only need a bike for the Loire region? BOOK HERE
Embark on an enchanting journey through the heart of France with our captivating Loire Valley bike tour. This picturesque adventure begins in the charming town of Amboise, where you'll be transported back in time amidst its cobblestone streets and quaint architecture.
As you pedal your way through this enchanting region, the Loire Valley unveils its rich history and architectural treasures. The tour's highlight is undoubtedly the visit to two iconic châteaux: the elegant Chateau de Chenonceau, often dubbed the "Ladies' Castle" due to its significant female influence in its history, and the magnificent Chateau de Chambord, a masterpiece of Renaissance architecture, known for its distinctive double helix staircase. Continuing your journey, you'll reach Blois, a town steeped in history and home to another remarkable castle, the Chateau de Blois, known for its unique fusion of architectural styles. Here, you can explore the beautifully preserved rooms and courtyards that hold centuries of stories.
In addition to these grand castles, your adventure will lead you to lesser-known gems such as Cheverny and Chaumont, where you can appreciate the subtle nuances of French architecture and history. The Loire Valley is not just about châteaux; it's also a region of breathtaking landscapes and meticulously manicured gardens, where you can take leisurely breaks and soak in the natural beauty.
Highlights of the tour:
Royal Chateau of Amboise or the Clos Lucé (former home of Leonardo De Vinci)
Chenonceau Castle
The famous Gardens Festival and Chateau of Chaumont
Chamond Castle – Chamond and Chocolate Factory
Chateau de Vilesavin
Chateaux of Cheverny, Troussay and Beauregard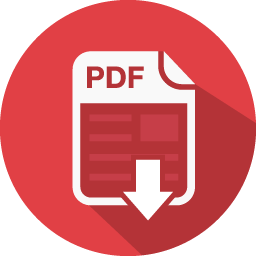 Download information as PDF