Description
Algarve Coastline Cycling Tour
Algarve Coastline Cycling Tour self-guided 8 days – 7 nights
Every day all year round.

Only need a bike for Algarve? BOOK HERE
The beginning of your cycling holiday is marked at the most southwestern point of Continental Europe, at Cape St. Vincent in Sagres. Secondary roads and quiet paths will guide you to the city of Lagos. Cycle along the Algarve coast, and you'll visit several locations such as Portimão, Albufeira, Quarteira, and many others. Passing the magnificent Vilamoura marina and the pine forests that border the small lagoon of Foz do Almargem and provide extraordinary views. With an overnight stay in the capital of the Algarve, explore the city of Faro. Visit the banks of the Gilão River and discover also Tavira. The cycling Tour will end in Vila Real de Santo António a very interesting old city on the banks of the Guadiana River, which forms a natural border between Portugal and Spain.
Blessed with more than 300 days of clear skies, the Algarve region offers excellent temperatures to enjoy a bike tour at any time of the year. Average maximum temperatures range from 16 degrees in January to 29 degrees in August and 19 degrees in November. Explore the Algarve Coast by cycling this self-guided cycling tour. Cycle 254km with fascinating sceneries. The itinerary will show you fishing traditions, Portuguese cuisine, and magnificent beaches. This cycling Tour mostly presents a flat terrain with an average of one to two medium-sized climbs per day. With an average of 42km per day.
Enjoy the Algarve Coastline Cycling Tour
Explore places in the south of Portugal with ancient roots of fishing traditions
Discover incredible landscapes on the coast and the beaches of fine golden sand in the Algarve
Cycle through typical historic Portuguese villages and towns along the coastal region of the Algarve
Enjoy incredible views of the Algarve coast
Visit the huge cliffs of Sagres, the sweet surroundings of Vilamoura, the wonders of Ria Formosa Natural Park, and the Islamic culture of Cacela Velha
Try many products and traditions, discover historical sites, and enjoy a great selection of seafood and typical Portuguese cuisine
If any member of the group or family doesn't want to cycle one or more stages, they have the possibility to travel between the hotels in the vehicle that performs daily the luggage transfers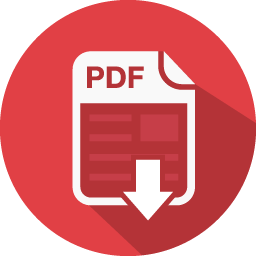 Download information as PDF