Description
A Self-Guided Cycling Week in Lucca
A Self-Guided Cycling Week in Lucca, oases of peace, steeped in history, traditions, and culture, untouched by the mainstream tourism circuits.
From March 1 until October 31
For guided options from 4 persons or more send us an email
Only need a bike for the Tuscany? BOOK HERE
Tuscany, a region adorned with the renowned landmarks of Florence, Pisa, and Lucca, is a tapestry woven with threads of both old-world charm and contemporary allure. These iconic destinations echo across the globe, drawing crowds seeking a taste of history and architectural grandeur. Yet, nestled amidst this tourist hubbub are hidden gems like Pietrasanta, Collodi, and the tranquil Lake of Massaciuccoli— oases of peace, steeped in history, traditions, and culture, untouched by the mainstream tourism circuits.
In these lesser-known havens, a distinct rhythm beats, offering an alternative to the bustling city life. Pietrasanta and Collodi whisper tales of a bygone era, while the serene waters of the Lake of Massaciuccoli reflect timeless tranquility. These are places where the essence of Tuscany reveals itself in a more intimate, unexplored manner.
What sets Tuscany apart is the seamless transition between contrasting landscapes within a few kilometers. Traverse from the sun-soaked beaches of the Versilia coast to the rugged peaks of the Apuan Alps, from the marshy expanses surrounding the Lake of Massaciuccoli to the pristine wilderness of the Serchio River Park. Wander through the gentle undulations of the Pizzorne hills, adorned with vineyards and olive groves, only to find yourself amidst the ancient beech and chestnut tree woods of the Apennines.
Here, the dichotomy of lifestyles coexists harmoniously within the embrace of nature's ever-changing canvas. Tuscany, beyond its celebrated landmarks, is a mosaic of diverse experiences—each town, each landscape, a stroke in the masterpiece of this enchanting region. Explore the well-trodden paths, but don't shy away from the uncharted, for in the hidden corners lie the heart and soul of Tuscany.
Highlights of the tour:
Pietrasanta – the crossroad of sculptors from all over the world
The walls of Lucca, and its old town center
The Leaning Tower and Piazza dei Miracoli in Pisa
Montecarlo oil and wine
The nature of the Park of Migliarino and of the Lake of Massaciuccoli
The History of Pinocchio in Collodi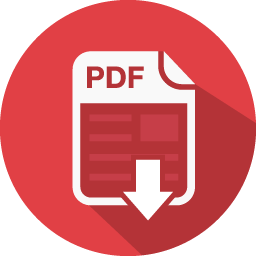 Download information as PDF