Description
South Corsica road cycling
South Corsica road cycling
From March 1 until October 31
For guided options from 4 persons or more send us an e-mail.
Only need a bike for Corsica? BOOK HERE
Self-Guided South Corsica road bike Trip
The best time to cycle on Corsica Island is in April, May, June, or September and October. In July and August, it can be hot. Your start will be in the pleasant town of Ajaccio. One of the most famous Frenchman of all time, Napoleon Bonaparte was born here in 1769. On your first cycling day, you'll leave the city of Ajaccio for a scenic coastal ride along countryside roads. The route is famous because of the stunning landscapes, crystal-clear waters, impressive cliffs, and spectacular views. You'll visit and cycle through villages like Propiano, Bonifacio, Porto Vecchio, and Zonza. Highlights are the scenic coast ride along the most beautiful beaches of Corsica, including Palombaggia and Santa Giulia, and the delightful Gulf of Propriano.
This South Corsica self-guided itinerary on-road bike will enable you to enjoy the beautiful South of Corsica. Cycle south from the stunning city of Ajaccio to the south of the island and discovers the chalk cliffs of Bonifacio.
Don't forget to visit the wonderful town of Bonifacio with its cliff-top citadel. More challenging are the climbs on day 5 from the pleasant town of Porto Vecchio via the legendary Col de l'Ospédale where pro cyclists like Valverde, Froome, and Contador have demonstrated their talent year after year during the Criterium International. Finally, on day 7 you'll arrive back in Ajaccio. The city has a great Mediterranean climate. The inhabitants of Ajaccio are also known as the Ajacciens or Ajacciennes. Furthermore, If you have time left you can visit Casa Buonaparte Homebase of Napoleon.
Jump on your bike and cycle the South of Corsica
Ajaccio, one of the most famous Frenchman of all time, Napoleon Bonaparte was born here in 1769.
The beautiful Bay of Propriano
Stunning landscapes, crystal-clear waters, impressive cliffs, and spectacular views
A scenic coast ride along the most beautiful beaches of Corsica, including Palombaggia and Santa Giulia
Immerse and cycle the West Coast of Corsica
The beautiful village of Porto Vecchio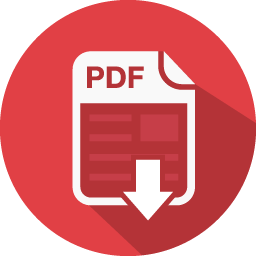 Download information as PDF