Description
Umbria, Tuscany, and Marche
Self-guided cycling Tour Umbria. Departures from 01 April – 31 October, except departures from 07/08 to 20/08 (incl)
For guided options from 4 persons or more send us an email.
Only need a bike for Umbria? BOOK HERE
Self-guided cycling Tour Umbria, Tuscany, and Marche on a road bike
This cycle tour is perfect for those looking to personally experience the unique and unspoiled region of Umbria with its beauty and hospitality. Umbria, nestling between Tuscany, Marche, and Lazio, is maybe one of the smallest regions of Italy, but is has a wide range of different landscapes: from harsh gorges to sweet green hills, wild woods to fertile plains transformed by varied cultivations; oases of fresh, crystal clear spring water and enchanting lakes. This cycle tour combines the beauty of nature with sightseeing in quiet little medieval towns.
The trip starts and finishes in the surroundings of the beautiful and fascinating town of Assisi, the pilgrims' town built against the slopes of Mount Subasio. However, Assisi is not the only highlight of this tour. You'll pass many other interesting small towns such as Spello, which has Roman origins, as several features including the Porta Venere and Porta Consolare town gates remind us. Montefalco, is famous for its delicious wines, and Bevagna, which has a lovely medieval square with two Romanesque churches. The lovely towns, the biker-friendly roads, and the green hills with cypresses, vineyards, and olive trees make this tour unforgettable.
Cycle this beautiful Tour of Umbria, Tuscany, and Marche in Italy!
Challenging routes with hilly landscapes and average distances of 70-100km a day!
The start of this cycle tour is in the UNESCO world heritage city of Assisi
The route goes up to Montefalco; also called 'the balcony of Umbria' with incredible panoramas
Cycle around Lake Trasimeno: the fourth largest lake in Italy surrounded by green rolling hills covered with olive trees
Discover Umbria and peddle through peaceful, friendly, and historic medieval old villages
Boutique 3* star hotels
Difficulty level 3
Hilly terrain with average daily distances of 35 – 65km, for bikers with cycling experience and a good degree of fitness, because of the significant differences in level. Mostly cycling along quiet asphalted and now and then dirt roads.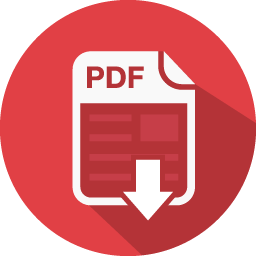 Download information as PDF