Description
Barolo Piedmont cycling Trip
Self guided Barolo Piedmont cycling Trip.
From March 1 until October 31
Only need a bike for your cycling holiday in Europe? Check : CCT BIKE RENTAL EUROPE
Self guided Barolo Piedmont cycling Trip on road bike
Cycle the beautiful region of Barolo in Piedmont. This 8 day self guided cycling trip leads you through the vineyards of the UNESCO hills of Barolo, Langhe, Monferrato and Roero. The Giro d'ítalia time trail 2015 found place between Barbaresco and Barolo in the Langhe wine region of Piedmont. The route passes through the main valley that connects these two famous wine towns. The Barolo wines are world famous and many wineries can be found in the Barolo district. Barolo is also an important wine region. The village of Barolo is situated South of Alba where you will start this stunning cycling trip. The surrounding countryside is spectacular. Furthermore there are many panoramic views on your way through the Barolo region.
The first day of the cycling trip you cycle the Barolo region. Cycle from Guarene to Cisterna d'Asti. On your second day you will cycle from Cisterna d'Asti to Verduno and cycle the Roero and Barolo hills. Next day their will be an wine tasting on request on the road of Verduno to Monforte d'Alba. Day 5 is the Monforte d'Alba loopride with fantastic hilltop villages and spectacular landscapes. The next day you cycle from Monforte d'Alba to Borgomale. On your last cycle day you will cycle from Borgomale to Guarene. At your accommodation you continue over the rolling hills of Moscato and Barbaresco.
Immerse the Barolo region in Piedmont on your bike and sign up!
Explore the medieval city of Alba and taste its famous white truffles
THE CHARMING ELEGANCE OF THE ALFIERI HILLS"  Pedal at your pace among noble castles and past atmospheres.
"THE PRIMAL CHARME OF THE ROERO ROCKS"  Enjoy the breathtaking views and the mystical suggestions of the Rocks.
"SLOW FOOD AND ITS HOMELAND"
Visit the ancient Roman town of Pollenzo and discover the roots of one  of the most active and important cultural movements in the world.
"THE UNSPOILED SCENARIO OF THE UPPER LANGA"
Immerse yourself in the most authentic 'Langa'.
Route type: 95% asphalt, 5% unpaved
Possibility to choose every day your favourite route, full or short (except stage 5)
Length: full route 311 Km | shorter route 224 Km Climb: full route 6.584 m | shorter route 5.162 m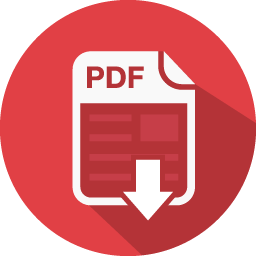 Download information as PDF