Description
Road Cycling Dolomites Italian Alps
Road Cycling Dolomites Italian Alps.
June 20th, 2021 – July 4th, 2021- July 25th, 2021- August 29th, 2021
Guided road cycling tour in the Italian Alps & Dolomites
Only need a bike for an other destination? Check: WWW.CCTBIKERENTAL.COM
Guided road cycling tour Dolomites & Italian Alps
The mighty Italian Alps and Dolomites in North Italy are perfectly located in the northeast corner of Italy near Switzerland and Austria. This stunning area has one of the most spectacular mountain ranges in the European Alps. The Dolomites are a real cycling paradise for every keen cyclist. Here you'll experience one of the most challenging cycling tracks and mythical climbs.
Combine the classic trilogy of Passo dello Stelvio, Passo Gavia and Passo Mortirolo with some lesser-known, but no less beautiful climbs in the pre-alpi (foothills). The journey begins in the lakeside town of Iseo from where, over the course of two days, you wind your way north through the pre-alpi to the town of Edolo. On the way you will have the opportunity to test your legs on some of the region's lesser-known and least-visited passes such as the spectaculary beautiful Passo di Crocedomini (1,892m). From Edolo you move deeper into the Alps as you head towards Bormio, taking on the famous Mortirolo (1,852m) in the process.
You will stay the next two evenings in Bormio, which, with its laid-back Italian atmosphere, numerous cafes and bars and world-famous thermal waters, presents a perfect opportunity for a little rest and relaxation before you embark on the second half of the tour during in which you need to tackle the legendary Giro d'Italia classics Passo dello Stelvio and Passo Gavia before heading back to Edolo where you will spend the final evening.
This trip is only recommendable for fit cyclist; you really must be fit and healthy. Hop on your bike and enjoy this incredible cycling adventure in the Italian Alps and the heart of the Dolomites, a region which has become a UNESCO World Heritage Site and one of the most fascinating and charming destinations in the entire world!
Cycling the Dolomites is a once in your lifetime experience!
Climbing the iconic Mortirolo, Passo Gavia and Passo Stelvio, all of Giro d'Italia fame
Cycle through typical Italian countryside villages
Fantastic scenery, perfect roads and great climbs making the Italian Alps and the Dolomites a cycling paradise
Enjoying post-ride relaxation in typical chalet-style mountain hotels
Follow the footsteps of all the greatest riders in Giro d'Italia
Taste the gastronomic local specialities of the Alta Badia cuisine.
Cycle up to Passo dei Tre Termini and Cocca Lodrino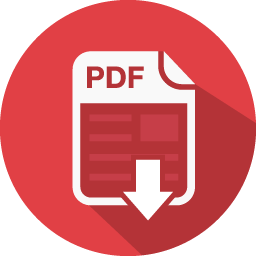 Download information as PDF