Description
Liège-Bastogne-Liège 2022
Liege-Bastogne-Liege 2022
2022 LBL 22 April – 25 April 4 days/3 nights
2022 LBL Cyclo – April 23 – Pro Race April 24
For private tours from 6 persons or more send an email to info@cycleclassictours.com
Please note: private Spring Classic tours come with a different itinerary than we have on our website. We can fully customize your private Spring Classic cycling trip up to 15 persons maximum…
Only need a bike for the Liège-Bastogne-Liège 2022 challenge? BIKE RENTALS LIEGE-BASTOGNE-LIEGE 2022
VIP Package Liège-Bastogne-Liège 2022? Check : VIP Liège-Bastogne-Liège 2022 Sunday 24 April 
Cycle La Doyenne
Bienvenue en Belgique and welkom in België. Watch and ride the Ardennes Classics Liège-Bastogne-Liège Cycling tour 2022. Cycling in Belgium and especially the Ardennes are famous for steep climbs and tough winding bends. Cycle Belgium and you'll be able to smell the clean, fresh air of the Ardennes. Jump on your bike and enjoy this magnificant Lìege Bastogne Lìege cycling tou. Immerse yourself on your road bike in one of Belgiums most beautiful region ; the Ardennes. Hopefully with lots of sunshine!
Watch and Ride Liege-Bastogne-Liege
Feel the ambience of the race as you follow the riders on the track from the start in to the finish.
Saturday 23 April will be a day you will never forgot. The tour version of Liege-Bastogne-Liege is the most challenging Cycle event during the Spring Classics season. Ride steep, tough climbs and enjoy the fantastic atmosphere.
Cycle the Ardennes and explore the beautiful medieval villages on your way due to the Ardennes.
Delight yourself in the Belgian and the Dutch gastronomic specialities.
Discover and cycle the Ardennes which is especially relevant because its rolling hills, beautiful valleys, ancient towns and local gastronomic specialities. The Liège-Bastogne-Liège (La Doyenne) UCI World Tour Classic is since 1892 a classic Tour. Furthermore Liège-Bastogne-Liège is one of the five cycle monuments. LBL is the toughest race with very difficult climbs, winding roads and rolling hills. Due to the late winter the race was sometimes affected by snow and therefore Liège-Bastogne-Liège is a first class challenger.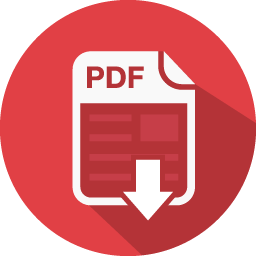 Download information as PDF