Description
Gran Fondo Prosecco 2023
Guided Gran Fondo Prosecco 2023 cycling Tour.
5 days – 4 nights Dates 28 Sep – Oct 2 TBC
Event date October 1
Join over 4000 other cyclists for a Gran Fondo highlight in the North-East Italian cycling scene. This is a fantastic end-of-season celebration of the Prosecco harvest. You will line up for Prosecco Cycling Gran Fondo 2022 in the center of Valdobbiadene. From the start line,  it's a short climb before setting off for a fast, winding descent through the hills and Prosecco vineyards of North-Eastern Italy.
Guided Gran Fondo Prosecco 2023 Cycling Tour
This is a brilliant and typically Italian Gran Fondo cycling event. This cycling Gran Fondo Prosecco tour is also an end-of-the-season celebration of cycling. Wine and food or seafood will be served halfway up the last climb on the long course of the day.
The Prosecco route is a unique route, already been successfully tested in the previous editions. The route counts 96 km with an altitude difference of approx. 1550 meters.
With a start in Valdobbiadene, the GF Prosecco will lead you first to Combai before arriving in Follina. Then up to Tarzo, Resera, Refrontolo, San Pietro di Feletto, Conegliano and Collalto.
Halfway return back to Valdobbiadene, via Sernaglia Della Battaglia, Col San Martino, Guia, and Follo.
Ride the Gran Fondo Prosceco 2023!
4* Hotel in the heart of Follina.
2 x Training rides around 60-80km (with coffee stops) followed by a nice lunch and wine or Prosecco tasting.
Follina is an ideal base for exploring Treviso, Asolo, and the Prosecco wine trail.
You cycle around the Prosecco Valdobbiadene hills, where you will taste superior wines and excellent food.
You will visit wine excellent wine cellars
Cycling Italy is great because the fantastic scenery, perfect roads, and great climbs make this Gran Fondo Prosecco a cycling paradise
Ride the Gran Fondo Proscceco and get in wonderful cycling experience in Italy!
Gran Fondo briefings and technical assistance
Registration visit to Gran Fondo Prosecco expo in Valdobbiadene (registration included in the trip price)
Ride from your 4* hotel to the Gran Fondo start/finish and get a premier Italian road cycling experience!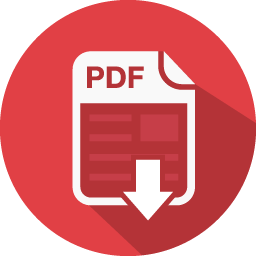 Download information as PDF