Description
Gran Fondo Cyprus 2024
Gran Fondo Cyrus 2024 dates are 29-31 MARCH – The greatest amateur road cycling race in Cyprus!
It is spring in Cyprus and this is when Cyprus is at its best. A cool breeze, a bright-but-not-hot sun, green grass, wildflowers, a light drizzle – it is paradise out there. It's time for the Scoda Cyprus Gran Fondo! The Cyprus Gran Fondo is a 3-day Road "Cycling for All" event, which, since 2017, has been featured among the biggest cycling events of the UCI as part of the Gran Fondo World Series for cyclists ranging from pros to beginners.
The Event
The event will take during the last weekend in March 2024 for the tenth consecutive year and provides the perfect opportunity for recreational riders to qualify for the World Gran Fondo Championships held every year. All participants of Cyprus Gran Fondo will have the opportunity to earn their qualification in the Gran Fondo World Championship.
For guided options from 4 persons or more send us an e-mail.
Only need a bike for Cyprus? Check bike rental pages BOOK HERE
Starting every day next to the Mediterranean coast. Climb some of the nicest mountains on the island and pass through many traditional villages. This Gran Fondo offers the participants an unforgettable experience. It is this compactness of Cyprus that gives a unique experience to a cyclist who wants to have everything in just one ride! During this Gran Fondo Cyprus Paphos will be the main place for the Tour.
Paphos is a city on the southwest coast of the Mediterranean island of Cyprus. Paphos is a modern city that incorporates the harbor, and the ancient ruins of tombs, fortresses, theaters, and villas at Paphos Archaeological Park. The roads around Paphos are hilly with many climbs and descents. There will be plenty of opportunities to stop along the way and have a traditional sweet. Watch out for the occasional herd of goats! Pass by picturesque villages untouched by time, and ancient historical landmarks dating back to the first Greek colonization.
Groups
Expert
The group is aimed at riders who beyond participation – are looking to measure up their best performance against other riders who share the same goals.
Sportive
The group appeals to any rider who through their participation in this event is looking to experience the wonderful Cyprus nature in spring, explore new places and new destinations in Cyprus, socialize with other cyclists, and share their passion for cycling with hundreds of other cycling enthusiasts. Participants in the Sportive group still be timed at the finish line of each route and will be included in the award ceremonies for each stage.
There are 3 different race entry packages for the Cyprus Gran Fondo 2022 participants – Bronze, Silver, and Gold. Send us an e-mail and see which package suits you best.
Team discount:
8-12 riders 10% discount on the race entry fee
13+ riders 15% discount on the race entry fee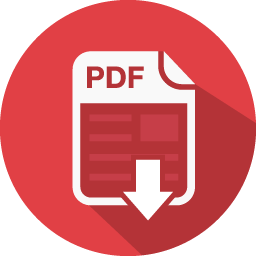 Download information as PDF