Description
Road cycling tours Costa Brava
Road cycling tours Costa Brava – Self-guided road cycling Trip the Costa Brava – Pyrenees.
From March 1 until October 31
For guided options from 4 persons or more send us an email: info@cycleclassictours.com
Only need a bike for Girona? BOOK HERE
Road Cycling Trip the Costa Brava – Pyrenees
The Costa Brava region has a fantastic warm and sunny climate throughout the year. The first ride of this cycling trip will allow you to follow the steps of the pro cyclists in Girona. On your way to the coast, you'll cycle on spectacular roads. Girona country is an area containing great geographical diversity. From the well-known Costa Brava to the Pyrenees there is a huge range of different landscapes, full of history and culture.
The Costa Brava has a rough and rocky coastline, where the touristic areas have developed strongly. On the central part of the coast, oriented to the east there are two big sandy beaches on the Gulf of Pals and the Gulf of Roses. Beyond those beaches, some wetlands areas concentrate great natural reserves, where the birds rest on their amazing migration between Europa and Africa. And finally beside the border with France, the awesome Cape Creus,
The Itinerary of the Costa Brava – Pyrenees on road bike trip covers the Catalan Pyrenees and the French border region. The tour contains almost 600 km of extraordinary cycling kilometers. Along the Costa Brava, you can visit plenty of small old fisherman villages, like Tossa de Mar, Calella de Palafurgell, and Cadaqués.
A cycling holiday in Spain combines physical action with the beauties of the Costa Brava and the Pyrenees.
Cycle the beautiful region of the Costa Brava in Spain and get a wonderful Trip
Fantastic scenery, perfect roads, and fine food make Costa Brava a road cycling paradise
Cycle along the Mediterranean Sea
Wander through the old medieval town of Girona
Calella de Palafrugell is an old fishing village that still retains its original charm.
Cycle along the best places on the Catalan coast with hidden coves and long sandy beaches.
Lovely backcountry and the Pyrenees both on the French and the Spanish side.
Follow the steps of the pro-cyclists that live and train in the Girona region.
600 Km of incredible roads, including the panoramic route from Tossa de Mar to Sant Feliu de Guíxols.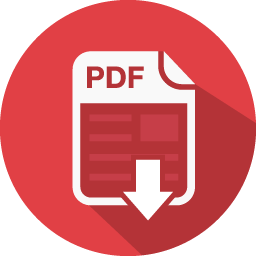 Download information as PDF