Description
L'Eroica Trip – Chianti 2021
Guided cycling Trip L'Eroica – Chianti 2021. From September 30 until October 4
Event date October 3
Private groups only – We can fully customize this L'Eroica Trip from 5 persons or more.
Vintage bikes for rent: check EROICA BIKE RENTALS 
Only need a bike in Tuscany? Check all bike rental outlets in Tuscany  BIKE RENTALS TUSCANY
Cycling Trip L'Eroica – Chianti
This trip is not only dedicated to L'Eroica special event, in fact you will ride for almost a week on the beautiful countryside of Chianti and Siena enjoying wonderful roads with little traffic. Tuscany is also well known for its incredible food and wine which are the perfect recognition after a hard day's work. Your hotel will be right in the heart of Chianti and as close as it can be to all the great atmosphere of this wonderful event. This L'Eroica trip 2021 and Chianti will be closed at only seven persons, so book early.
Cycling Italy is great especially the beautiful region of Tuscany and Chianti. You will discover the peaceful countryside roads with very little traffic when you climb the rolling hills of Chianti. Beyond the included activities you also visit a vineyard in the beautiful Castello di Brolio and vintage bicycle stands during the L'Eroica Gran Fondo. Last but not least…. you will cycle the Gran Fondo L'Eroica in Gaiole. The Gran Fondo L'Eroica is one of Italy's most famous cycling events with over more than 7000 cyclist! Fantastic scenery, perfect roads and fine food makes Italy a road cycling paradise. Jump on your road bike en cycle this L'Eroica Trip – Chianti
This L'Eroica and Chianti Trip is really magnificent!
The Highlights:
Guaranteed entry Gran Fondo L'Eroica 2021 in Gaiole Chianti
Many days of cycling the rolling hills of Tuscany/Chianti
Visit vineyard Ricasoli in Castello di Broli
Sunday 3 October 2021 ; Gran Fondo L'Eroica
Panoramic views on your way through Chianti
Gaiole Chianti is a quiet village between Florence & Siena
Fantastic scenery, perfect roads and fine food makes Italy a road cycling paradise
Wine tasting
Cycle "Strade Bianche"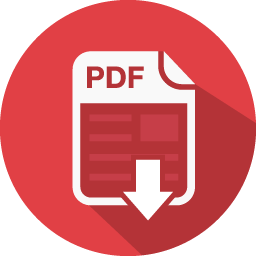 Download information as PDF