Description
UNESCO Cycling tour Albania
The UNESCO cycling tour Albania on trekking bike or e-bike is considered as one of the most iconic tours. Cycle through the most diverse natural landscapes in the country. Pass through two of the three Albanian UNESCO World Heritage Sites. Enjoy during this trip the city of Gjirokastra and the ancient ruins of Butrinti Park. The UNESCO Tour consists of circular paths to cycle with amazing views. This guided UNESCO cycling tour will let you cycle through great cities like, Tirana, Vlorë, Korcë, Pogradec, and much more cities/ villages. With a total distance of 460 kilometers and a total elevation of 6000 meters in 10 days. Above all, you're able to combine cycling with the amazing culture.
The tour is also available in self guided : Tour price (self-guided) – 850€ (*price for sharing rooms)
Check also our Cycle Classic Tours BIKERENTAL WEBSITE – WWW.CCTBIKERENTAL.COM
Geographical position and climate
Albania (officially the Republic of Albania). It is located on the Adriatic and Ionian Sea within the Mediterranean Sea and shares land borders with Montenegro, Kosovo, Macedonia, and Greece. It has a maritime border with Italy as both the Adriatic and the Ionian Sea washes its shores on the West coast. Within a few days, you can visit the extremely diverse landscape from sea to summit. Albania is included in the humid subtropical zone of the Northern Hemisphere and it belongs to the Mediterranean climatic zone. Coastal areas have mild and wet winter, with hot and dry summer, whereas alpine areas have cold and wild winter, with wet summer. Albania proudly records an average of 300 days of summer a year.
About Albania
The official language is Albanian a very old and rare Indo-European language
The currency in Albania is called "Lek". It was firstly introduced in Feb 1926
The national flag represents a black bicephalous eagle with open wings in the middle of a red background
The country entered a ruthless communist regime by Enver Hoxha. This lasted until 1992
The most famous Albanian in the world is Mother Teresa
The term Albania is the medieval Latin name of the country
Scheduled departures for 2023
Dates guided:
April 7 – April 16
April 20 – April 29
May 1 – May 10
May 11 -May 20
May 23 – June 1
June 3 – June 12
June 24 – July 3
August 26 – September 4
September 2 – September 11
September 11 – September 20
September 19 – September 28
September 28 – October 7
October 7 – October 16
October 16 – October 25
You can rent a top-class e-bike for a little more
Come and enjoy the UNESCO Cycling tour of Albania,
discover all the beauties of this wonderful country!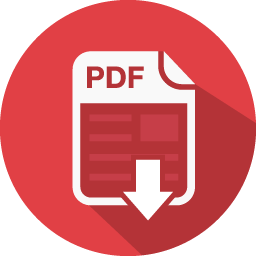 Download information as PDF