Description
Gran Fondo Stelvio Santini 2023
Gran Fondo Stelvio Santini 2023. From June 02-05
Event date GF Stelvio Santini – Sunday, June 4 20223
Need a bike only for the GF Stelvio? Check these bikes: GRAN FONDO STELVIO SANTINI
Cycle the Gran Fondo Stelvio Santini 2023
The mighty Italian Alps in Italy are perfectly located in the northeast corner of Italy near Switzerland and Austria. This stunning area has one of the most spectacular mountain ranges in the European Alps. Right in the middle of the Italian Alps, you can find the beautiful ski resort, Bormio. The 5-star hotel is situated at the foot of Passo Dello Stelvio. The Italian Alps are a real cycling paradise for every keen cyclist. Here you'll experience one of the most challenging cycling tracks and mythical climbs. The five-star Grand Hotel Bagni Nuovi in Bormio will be your home base for the upcoming 4 days. From here you conquer all great & tough climbs with breathtaking views! The climbs to Passo Mortirollo, Gavia, and of course one of the most famous climbs in the world the climb to the summit of Passo Dello Stelvio are first-class challenges.
This is your opportunity to climb the Stelvio and Mortirolo in one epic ride! There is something for everyone with 3 routes available
Short: 60 Km – 1950m ascent
Medium: 137.9 Km – 3110m ascent
Long: 151.3 Km – 4340m ascent
Be aware that you'll need a medical certificate. For the 151 km route, you need a valid race license.
Sign up and don't miss this unique experience
• Fantastic scenery, perfect roads, and great climbs make the Italian Alps a cycling paradise
• Guaranteed entry you will get a free enrolment
• Attack Passo Dello Stelvio with 2757m (9045ft) making it the highest summit in the Eastern Alps
• Five-star hotel: Grand Hotel Nuovi Bagni in the middle of the Dolomites on the foot of Passo Dello Stelvio
• Follow the footsteps of all the greatest riders in Giro d'Italia
• Taste the gastronomic local specialties of North Italy
• Cycle up to legendary Passo di Gavia
• You stay in the beautiful Alpine villages of Bormio
• The climb to the Mortirolo is one of the hardest climbs in the world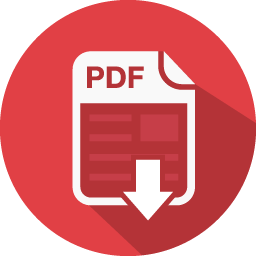 Download information as PDF