Description
Southwest Portugal Cycling Tour
Southwest Portugal Cycling Tour self-guided 8 days – 7 nights
Every day all year round.

Only need a bike for Algarve? Check: BIKE RENTALS ALGARVE
The selected stages will guide you from the Algarve to Alentejo, from the mountains to the coast, on roads with little movement, and on quiet paths. Your cycling holiday starts in Silves. Explore this historic city in the Algarve and its attractions. Cycling along mountainous scenery, you'll discover the route to Caldas de Monchique, a place where peace and quiet prevail. Through a road, with little movement, you'll discover the mountain traditions of this region. Cycling to the Alentejo region, the hills become softer and the typical Alentejo houses become one of the characteristics of the landscape.
Cycling along the Mira River and along paths and roads with little movement, this is the route that guides you to the coast. Through the Southwest Alentejo and Vicentine Coast Natural Park you'll find a mix of Mediterranean, North Atlantic, and African vegetation. The fantastic views over the coast and the cliffs are a great highlight, especially in Cape St. Vincent – the most southwestern point of Portugal. The itinerary full of aromas, knowledge, and adventure reaches its final destination in Sagres.
Southwest Portugal Cycling Tour Cycle the Algarve and Alentejo
The regions on the itinerary offer good temperatures to enjoy a bicycle tour at any time of the year. In the low season of the year, the average maximum temperatures range from 11 degrees to 15 degrees. In the high season, the average maximum temperatures range to 29 degrees. Discover the Southwest of Portugal surrounded by amazing scenery. Cycling for 266 km from the mountains to the west coast, the itinerary provides you with unique experiences through stages full of gastronomy, knowledge, and adventure. Certainly, a wonderful experience that you don't want to miss!
Explore places with ancient roots of Algarve and Alentejo traditions
Cycle through typical Portuguese villages and towns in the Algarve and Alentejo
You'll cycle mostly a terrain of secondary roads and quiet paths, with a few climbs per stage
Cycle through historic towns and cities and discover fishing and all the rural traditions
Enjoy incredible landscapes over the mountains and the coast
If any member of the group or family does not want to cycle one or more stages, they have the possibility to travel between the hotels in the vehicle that performs daily the luggage transfers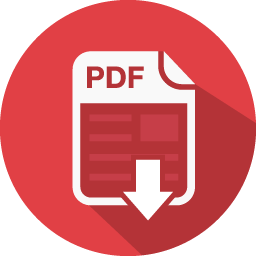 Download information as PDF