Description
Loire Valley Wine Tour
Loire Valley WineTour 7 days – 6 nights
Beste cycling period: April to October
The Loire Valley cycleway is one of the most popular trails in France and contains 900km of perfectly paved bike paths along the Loire River. You will find your way easily due to the signposted bike lanes. The highlights of your bike trip are the countless chateaux and vineyards. The Loire Valley is unique and attracts over one million cyclists each year. The most important start and finish places are Tours, Blois, Anger Saumur, Nantes, and Amboise.
Only need a bike for the Loire area? BOOK HERE
Embark on a remarkable journey through the enchanting Loire Valley, where an extensive selection of exquisite wines awaits your discovery. From the robust Chinon red wines to the effervescent Vouvray varietals, the Loire Valley offers a diverse array of wines to tantalize your taste buds. Delight in the crisp whites and delicate rosés hailing from the vineyards of Montlouis, Azay le Rideau, and Saumur Champigny, among others. The Loire Valley boasts over 85 distinct appellations, each reflecting the unique terroir in which they are cultivated.
This extraordinary adventure seamlessly blends the picturesque vineyards of the Loire Valley with visits to some of the most iconic châteaus and charming villages the region has to offer.
The majority of our itineraries guide you along peaceful bike paths that meander through the vineyards, ensuring a tranquil and car-free experience. For those who wish to savor the memories of their Loire Valley wine odyssey, fret not. We understand the desire to bring home your favorite wine selections as treasured souvenirs. To facilitate this, some of the wine tastings on this journey offer a convenient shipping service for your chosen bottles. Please be aware that during the harvest season, access to cellar visits and wine tastings may be subject to availability and security conditions.
While we strive to offer these experiences, the high demand during this period may pose challenges in securing reservations.
Nevertheless, your Loire Valley adventure promises to be an unforgettable exploration of France's finest wines and enchanting landscapes!
Highlights of the tour:
Royal Chateau of Amboise or the Clos Lucé (former home of Leonardo De Vinci)
Villandry Castle and Gardens
Fortress of Chinon
Saumur Chateau
Chateau de Parney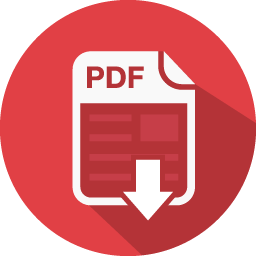 Download information as PDF