Description
Loire Valley Family Trip
Loire Valley Family Trip Cycling Tour 7 days – 6 nights
Best Cycling period: April to October
Loire Valley Family Trip, Tours to Chinon: nestled in the picturesque heart of the Loire Valley, your family's stay promises to be an unforgettable adventure.
The Loire Valley cycleway is one of the most popular trails in France and contains 900km of perfectly paved bike paths along the Loire River. You will find your way easily due to the signposted bike lanes. The highlights of your bike trip are the countless chateaux and vineyards. The Loire Valley is unique and attracts over one million cyclists each year. The most important start and finish places are Tours, Blois, Anger Saumur, Nantes, and Amboise.
Only need a bike for Tours? BOOK HERE
Nestled in the picturesque heart of the Loire Valley, your family's stay promises to be an unforgettable adventure. This enchanting region, with its rich history, stunning landscapes, and an abundance of family-friendly activities, offers something for everyone to enjoy. As you embark on your journey through the Loire Valley, the first stop should undoubtedly be the treetop adventure park. Set amidst the lush and ancient forests of the region, this exhilarating experience will leave your children thrilled and captivated. The treetop park boasts a labyrinth of ziplines, suspension bridges, and challenging obstacle courses, all set high above the ground, making it a perfect spot for an adrenaline rush and a unique perspective of the region's natural beauty.
While the treetop adventure park is sure to be a highlight for the young ones, there's a world of history and culture waiting for you all. The Loire Valley is renowned for its splendid châteaux, and exploring these grand architectural wonders is an educational and awe-inspiring experience. Castles like Villandry, with its magnificent gardens, will mesmerize you with its intricate designs and vibrant blooms. At Chinon, you can step back in time and relive the medieval era, while the Château d'Ussé, known as the "Sleeping Beauty Castle," offers an enchanting treasure hunt that will enchant both the young and the young at heart.
Beyond the treetops and castles, the Loire Valley is also a haven for outdoor enthusiasts. The winding Loire River provides ample opportunities for cycling, picnicking, and gentle strolls along its serene banks.
Highlights of the tour:
Natural History Museum – Tours
Visit Chateau de Villandry – Villandry
Langeais Castle – Langeais
Maurice Dufresne Museum – Azay-le-Rideau
Chinon Castle – Chinon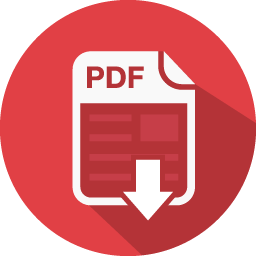 Download information as PDF