Description
Road Cycling tours Bormio Stelvio
Cycling tours Bormio Stevio. From May until October
Start every Sunday – 5-Star Hotel Grand Hotel Bagni Nuovi – half board.
For the Gran Fondo Stelvio Santini, we offer a special package!
Only need a bike in Bormio? BOOK HERE
Road cycling tours Italian Alps Bormio Stelvio
The mighty Italian Alps in Italy are perfectly located in the northeast corner of Italy near Switzerland and Austria. This stunning area has one of the most spectacular mountain ranges in the European Alps. Right in the middle of the Italian Alps, you can find the beautiful ski resort, Bormio. The 5-star hotel is situated at the foot of Passo Dello Stelvio. The Italian Alps are a real cycling paradise for every keen cyclist. Here you will experience one of the most challenging cycling tracks and mythical climbs.
The 5-star Grand Hotel Bagni Nuovi in Bormio will be your home base for the upcoming week. From here you conquer all great & tough climbs with breathtaking views! The cycling days are guided climbs with an experienced cycling guide. Climb and discover many incredible mountain summits of the Giro d'Italia. The climbs to Passo Mortirollo, Gavia, and of course one of the most famous climbs in the world the climb to the summit of Passo Dello Stelvio are first-class challenges! The Passo dello Stelvio is also known as the Giro d'Italia mountain. This trip is recommendable for fit cyclists.
 Experience North Italy and tackle Passo Dello Stelvio – Gavia & Mortirolo
Cycling The Italian Alps is great because of the fantastic scenery, perfect roads, and great climbs making the Italian Alps a cycling paradise
Attack Passo Dello Stelvio with 2757m (9045ft) so that makes it the highest summit in the Eastern Alps
The five-star hotel: Grand Hotel Nuovi Bagni in the middle of the Italian Alps on the foot of Passo Dello Stelvio
Follow the footsteps of all the greatest riders in Giro d'Italia….challenge yourself. Are you on for it?
Cycle up to the legendary Passo di Gavia
You stay in the beautiful Alpine village of Bormio
The climb to the Mortirolo due to the 18% increase is one of the hardest climbs in the world.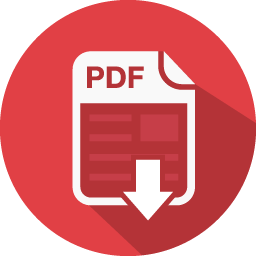 Download information as PDF