General conditions – Cycle Classic Tours
Article 1 – Description of glossary
Cycle Classic Tours: website servicing tour operators and bike hotels to sell their bike holidays abroad.
Trip: A trip offered by Cycle Classic Tours on behalf of tour operator or bike hotel
Booking: An agreement between client and the tour operator or bike hotel.
Bookings are subject to the travel-, booking- and cancellation conditions of the relevant tour operators/bike hotels.
Tour operator: The organization responsible for the information about the trip and the execution thereof in practice.
Article 2 – Applicability general conditions
These general conditions are applicable to all offers, agreements and delivered services of, with and by Cycle Classic Tours. Oral agreements and/or admissions of employees of Cycle Classic Tours are, to the extent contrary to the general conditions, only valid if confirmed in writing.
Cycle Classic Tours reserves its right to unilaterally modify aforementioned general conditions. Cycle Classic Tours will communicate modifications at least one month prior to its taking effect via de webpage of Cycle Classic Tours.
Apart from our general conditions Cycle Classic Tours applies the travel conditions of the tour operator with which you have booked your trip.
Bookings are not optional
Once you have booked through our website or by telephone we will bring you in contact with the local touroperator/bike hotel. Should a price differ from the originally communicated information then at all times you will be contacted by the tour operator/bike hotel before your booking is processed.
Travelling together, booking together!
If you are you travelling with other families or friends we strongly advise you to book for all participants at once. Your request will thereafter be processed as one booking which may be an advantage regarding possible later modifications or cancellations and it is possible that you may be offered a discount with regards to insurance policy and/or administrative costs such as handling fees as well your contribution to the Calamity Fund.
Preferences
Should you have you any specific food preferences then we advise you to communicate these to us right at the beginning of your booking.Unfortunately we cannot guarantee inclusion of such preferences, but we will convey your preferences to the relevant tour operator or bike hotel.
Article 3 – Nature of the agreement
The website of Cycle Classic Tours will be used by tour operators/bike hotels to provide information to site visitors to choose a trip or hotel and book through the site with the relevant tour operator/bike hotel.
To book your trip you can complete and send the booking form provided on the website of Cycle Classic Tours to us.
Upon receipt of a booking form Cycle Classic Tours will send you through accordance with your booking information with your chosen tour operator/bike hotel
Cycle Classic Tours undertakes at all times to contact you if your booking cannot be processed in accordance with your wishes, or if prices differ from the information as published on our website at the time of your booking.
Travelling costs that were not published on our website at the time of your booking will be discussed with you and the tour operator/bike hotel before any booking is fully processed and confirmed.
In case of an agreement between a tour operator/bike hotel and a visitor to the website of Cycle Classic Tours, Classic Cycle Tours is explicitly not a party thereto
Article 4 – The booking form is not a travel agreement
Our preference is for bookings via our website so that there is no doubt about sharing the same booking data.
As soon as your booking has been captured on our system, or once the online booking form is in our possession, we will put everything to work to realize your wishes and send you through to the tour operator/bike hotel.

Article 5 – Travel information and modifications
The travel information as well as information regarding travel costs, availability and group tours as published on the website of Cycle Classic Tours are subject to interim (price) changes, technical failures and apparent typing errors.
Article 6 – Copyright 
All publications of Cycle Classic Tours are protected by the law of copyright and/or trademarks. All rights are therefore reserved. No written or digital publications, shall in any way, form or shape be reproduced without explicit prior written permission by Cycle Classic Tours.
Article 7 – Final provisions
Dutch Law applies to these general conditions, to the extent that the rules of international private law do not stipulate otherwise. Possible disputes flowing from these general conditions will in the first instance be settled by a competent judge in The Netherlands unless international private law dictates otherwise.
Should any provision be found to be void then all other general conditions will remain in force.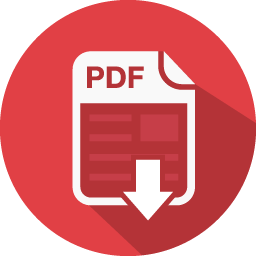 Download information as PDF