Privacy statement
Cycle Classic Tours
Article 1. Definitions
1.1. In this Privacy Statement the following definitions are used:
a Cycle Classic Tours: the User of this Privacy Statement: Cycle Classic Tours registered at Steenwijk, Beukenhof 8, registered with the Chamber of Commerce under "KvK" number 53768248
b. User: the natural person who uses the Website and/or the services of Cycle Classic Tours;
c Website: the websites, www.cycleclassictours.com www.cctbikerentals.com- www.fietsverhuureuropa.nl and www.fahrradverleiheurope.de that is operated by Cycle Classic Tours.
Article 2. Data
2.1. Conscientious use of data is essential to Cycle Classic Tours. In processing data Cycle Classic Tours will act in accordance with the applicable legislation and regulations.
Article 3. Purposes of data processing
3.1. Cycle Classic Tours collects and processes the data for the following purposes:
a. providing its services;
b compliance with administrative obligations
c keeping User informed of news about Cycle Classic Tours and the services it provides.
Article 4. Sending digital newsletters
4.1. Cycle Classic Tours has the right to send User newsletters by email, containing advertising and/or information about services that are similar to or identical with the services purchased though Cycle Classic Tours by User, in case at the time at which he has made the booking User has been informed that newsletters may be sent to his email address and at the time at which he has made the booking User has been given the opportunity to indicate and/or check a box that he does not wish to receive any newsletters.
Article 5. Unsubscribing from newsletters
5.1. Newsletters are sent to User by email. User may at any point in time unsubscribe from newsletters.
5.2. Unsubscribing from newsletters can take place in the following ways:
a. by sending an email to Cycle Classic Tours containing the request to remove one's email address from the mailing list of Cycle Classic Tours
b.by clicking the link in the email containing the newsletter to indicate that User wishes to unsubscribe from such newsletters.
5.3. In each newsletter sent to User, User will be informed of the possibility to unsubscribe from newsletters.
5.4. In case User has unsubscribed from newsletters Cycle Classic Tours will remove the email address of User from its mailing lists as soon as possible.
Article 6. Provision of data to third parties
6.1. Cycle Classic Tours will not provide data of User to any third parties unless one of the exceptions referred to in article 6.2 applies.
6.2. Cycle Classic Tours is allowed to provide data of User to a third party:
a. in case User has expressly approved of that;
b.by virtue of a legal provision or in case of legal proceedings;
c. to protect the rights or property of Cycle Classic Tours;
d. to prevent a crime or to protect national security;
e. in case of suspicion of fraud or other illegal activities;
f. if necessary for the performance of the Agreement.
Article 7. Correcting data
7.1. Upon request Cycle Classic Tours will give User access to all information of User retained by Cycle Classic Tours. In addition to that Cycle Classic Tours offers User the possibility to have any incorrect information of User retained by Cycle Classic Tours corrected or deleted. Use may contact Cycle Classic Tours for inspection of the data referred to above or for modification or deletion of the data of User.
Article 8. Cookies
8.1. Cycle Classic Tours uses functional cookies for the purpose of optimizing the performance of certain pages of the website. Cookies are small text files that are stored on the computer of User by a page of the website. Such a cookie stores information, such as specific preferences of User. As a result of that Cycle Classic Tours is able to provide a better service to User during a next visit, for instance by using the domain names that User checked and stored, or the contents of the shopping basket. As a result of that User is not required to enter the same information each time. That considerably increases the user-friendliness of the website.
8.2. User himself may determine how cookies must be used. He can adjust his browser in such a way that the use of functional cookies is allowed, is partly allowed or is disabled. In the latter case it can be defined which websites may place functional cookies. Placing cookies by any other websites is in that case disabled. This opportunity is offered by most frequently used modern browsers.
8.3. Cookies may be removed from a computer at any point in time, also by adjusting browser settings.
8.4. Cycle Classic Tours also uses marketing cookies in order to personalize the communication of Cycle Classic Tours of both its own website and its partner sites, and to adjust said communication to the demands of the individual User.
8.5. Cycle Classic Tours uses analytical cookies which process not the surfing behaviour of individuals but that of large numbers of visitors into anonymous graphics and patterns which enable Cycle Classic Tours to improve and optimize the websites.
8.6. Analytical cookies are placed without the consent of User only if said cookies do not infringe or are merely minor infringements on User's privacy.
Article 9. Security precautions
9.1. In order to prevent access to data of User by unauthorized parties Cycle Classic Tours has taken various security precautions including measures preventing unauthorized access, use, modification, wrongful and unintended destruction and unintended loss of data.
9.2. Data that are provided to Cycle Classic Tours through the website are stored in a secure web environment.
Article 10. Privacy policies of third parties
10.1. This Privacy Statement does not apply to any websites of third parties that are connected to the Website by means of links. Cycle Classic Tours does not accept any responsibility or liability whatsoever for the way in which said websites use personal data. For more information on the way in which said third parties use personal data and such User needs to refer to the privacy policy of the website concerned.
Article 11. Modification
11.1. Cycle Classic Tours reserves the right to unilaterally modify this Privacy Statement. Modification of or additions to the Privacy Statement are published on the Website. Cycle Classic Tours advises User to regularly check the Privacy Statement.
Article 12. Questions
12.1. For questions about this Privacy Statement User may contact Cycle Classic Tours. The contact information of Cycle Classic Tours is available on the website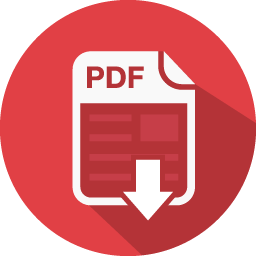 Download information as PDF