Bike Hire triathlon Europe
Bike Hire Triathlon Europe
Bike hire triathlon Europe. Let Cycle Classic Tours arrange your road bike for the upcoming triathlons
Bike hotel holidays? Check: CYCLE CLASSIC TOURS BIKE HOTELS
VIP packages & Grandstand Hospitality Spring Classics – TDF – GIRO – Vuelta check VIP packages & Grandstand Hospitality
Bike Hire Triathlon Europe
The Triathlon is one of the fastest-growing sports around the world. Triathlon is a collective name for combined endurance sports also called a 'multisport'. This means that it is a sport that consists of different disciplines. There are all kinds of triathlons. The original triathlon consists of 3.8km swimming, 180km cycling, and 42.2km running. This is also called the entire triathlon or ''Ironman''. Over the years there are a lot of shorter variants added.
Ironman is a brand, this private IRONMAN organization offers 2 kinds of events:
The traditional Ironman: 3.8km (2.4 miles) swimming, 180km (112 miles) cycling, 42.2km (26.2 miles) running.
The shorter Ironman 70.3: 1.9 km (1.2 miles) swimming, 90km (56 miles) cycling, 21.1km (13.1 miles) running.
The International Triathlon Union (ITU) offers 3 kinds of events:
Sprint distance: 750m swimming, 20km cycling, and 5km running.
Standard Olympic distance: 1.5km swimming, 40km cycling, 10km running.
Long distance: 4km swimming, 120km cycling, 30km running.

We offer bike rentals for the following events
Please check our online bike hire website here BOOK HERE and book your bike online now!
Check all Gran Fondo trips in Europe here: ALL GRAN FONDO CYCLING TRIPS IN EUROPE
We offer bike rentals for the following events
April – May – June – July
Aug – September – October
For all road cycling holidays in Europe check our main page: ALL CYCLING TOURS IN EUROPE
It's very important to know your exact frame size.
Roughly we measure by using this table. If you want to be 100% secure, go to a professional cycle shop in your own country, before you book a rental bike or you can contact us and we will recommend your size.
| | | |
| --- | --- | --- |
| Height in inches | Height in centimeters | Frame size |
| 5.1 | 155 | 48 |
| 5.2 | 157.5 | 48/50 |
| 5.3 | 160 | 50 |
| 5.4 | 162.5 | 50 |
| 5.5 | 165 | 52 |
| 5.6 | 167.5 | 52/54 |
| 5.7 | 170 | 54 |
| 5.8 | 172.5 | 54 |
| 5.9 | 175 | 56 |
| 5.10 | 177.5 | 56 |
| 5.11 | 180 | 56/58 |
| 6.0 | 183 | 58 |
| 6.1 | 185.5 | 58 |
| 6.2 | 188 | 58 |
| 6.3 | 190.5 | 60 |
Happy Cycling
Team Cycle Classic Tours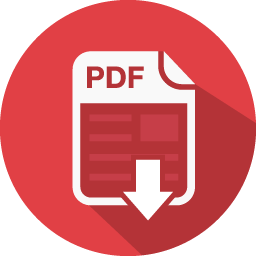 Download information as PDF