Description
Six days of Ghent VIP 2022
Six days of Ghent VIP 2022. Buy your Hospitality and tickets on time!
Tuesday 15 until Sunday 20 November.
Tickets only €60 
VIP CAFE €180
Check also all the other VIP Packages for 2022 – VIP HOSPITALITY PACKAGES 2022
Six days of Ghent VIP 2022 Hospitality and tickets
The 2022 Lotto Zesdaagse Vlaanderen-Gent takes place from Tuesday 15 until Sunday 20 November. Every year, the very best track racing cyclists compete for victory in the legendary 'Kuipke' cycling stadium. You will be greeted with a spectacle like at no other Velodrome. Take in the atmosphere at the intimate venue that is home to hot dogs, local beer, and world-class cyclists. Here you will be guaranteed a fun weekend in the cycle-loving town of Ghent.
Buy your Six Days of Ghent on time!
VIP CAFE Price 180.00 EURO
Visit the Ghent 6-track cycling event in style and have a fantastic evening without a care in the world. You will have access to the VIP Cafe with an open bar and a buffet of snacks and nibbles. VIP café ticket holders will sit in category 3 (blocks G-I-M) and the opening hours are 18.00 until 02.00 Tuesday through to Saturday and 11.30 until 19.00 on Sunday.
Available on Tuesday, Wednesday, Thursday, Friday, Saturday evenings, and Sunday afternoons for €180 per person
Your VIP experience includes the following:
– Reserved VIP parking places (1 per 2 persons)
– Shuttle service between VIP parking (Parking Sint-Pieters station) and the Velodrome
– Entry tickets for VIP village
– Seats in the stands 'G', 'I', or 'M' are subject to availability. – The official Ghent 6 Programme (1 per 2 persons)
– Unlimited entry into the VIP cafe with an open bar (white & red wine, beers, soft drinks, coffee, and tea, water) and buffet (cheese, ham, pasta, Flemish stomp, dessert)
TICKETS
Standard Ticket only for every day from Thursday to Sunday – €60 per ticket
Standard Tickets are 60.00 euro
Your tickets are for the Seating area Block C or Block H, and DO NOT include Travel, Accommodation, or Food.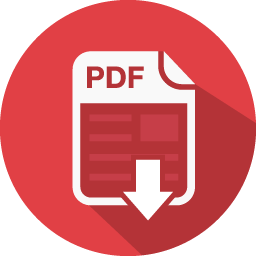 Download information as PDF