Description
CDS Marenea Suite Hotel Salento 
CDS Marenea Suite Hotel Salento. On the eastern coast of Salento coast, a few steps from the ancient and picturesque Castro, in one of the most beautiful positions in the whole of Puglia stands the Marenea Suite Hotel, an ideal place to enjoy a sea, sun, history, tradition and relaxation holiday. The Marenea Suite Hotel is surrounded by olive groves and terraced dry-stone walls and nearby the green woods of the nature reserve of Marina di Marittima.
From the terraces of its suites, the pools, and the restaurant, you have a splendid view over a rocky coastline characterized by a succession of coves opening onto the deepest blue sea. It is 300 meters from the exclusive Acquaviva inlet, 4 km from the Aragonese Castle of Castro, with its famous marina which welcomes many boats from every corner of Europe, and the enchanting Grotte Della Zinzulusa, 5 km from the Wellness Centre of Santa Cesarea, about 25 km from Leuca and Otranto and less than 50 km from Lecce and Gallipoli.
Discover Salento on two wheels with the Marenea Suite Hotel
Salento is located in "the heel of Italy", on a peninsula that, jutting southeast, divides two seas, the Adriatic and the Ionian. This land smiles at the bicycle tourist! Its hillocks never climb more than 200 meters and even beginners can easily enjoy its beauty by bicycle. And the sea – words cannot describe its beauty, which has become internationally renowned.  But we wish to bring light to the many treasures hidden, not only by the sea but also inland!
The region around Castro and the Marina di Marittima is perfect for cycling. You will find isolated beaches and you'll cycle over quiet countryside roads with always the Adriatic Sea in the vicinity. The hotel is centrally located and you can cycle to Otranto northwards or to Leuca in the "heel of Italy. We certainly recommend this beautiful Otranto – Leuca coastal route! When having time left and really stunning is the coastal path from Leuca to Gallipoli with 50km of white sandy beaches and plenty of time to take a dip in the crystal blue Ionian sea.
Check also all our bike rental outlets in Puglia– CCT Bike Rentals Puglia
Happy Cycling!
Team Cycle Classic Tours and the staff of the CDS Marenea Suite Hotel in Salento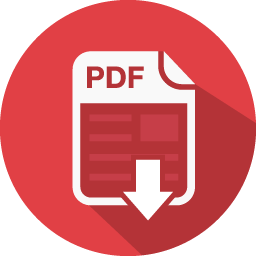 Download information as PDF