Description
Park Hotel Marinetta Tuscany
Park Hotel Marinetta Tuscany is located in the middle of a private 3-hectare park. It reaches the sea of Marina di Bibbona. From your room facing the pine forest, you can easily reach the beach in a few minutes on foot. You will find uncontaminated Nature. Marina di Bibbona is at the center of the Costa Degli Etruschi, a long stretch of the Tuscan coast that extends from Livorno to Piombino. A long expanse of uncontaminated beaches, protected oases, Mediterranean nature, and medieval cities and villages. Very few other destinations in Tuscany will offer you such fantastic scenery.
The Park Hotel Marinetta at Marina di Bibbona is located at one of the finest coastal routes in the whole of Tuscany. Firstly the hotel has been welcoming bike lovers and professionals from around the world from their earliest days. Secondly, the whole year-round mild and sunny climate combined with undulating roads make the Etruscan Coast a paradise for all kinds of cyclists. Thirdly and most importantly at the Marinetta bike hotel, you'll find countless bike services unmatched by any other hotel along the Etruscan Coast.
Check also our other Bike friendly hotel pages: CYCLE CLASSIC TOURS BIKE HOTELS
Work yourself up for your key races with Park Bike Hotel Marinetta Tuscany
The 4-star Park Hotel Marinetta Tuscany organizes tourist itineraries and training routes for all kinds of cyclists with different distances and surfaces. The natural environment and excellent roads in the area are ideal for any kind of bike trip or training. Moreover, the hotel offers all the services you and your bike might need: a workshop, storage space, road assistance, and much more! After a hard day in the saddle, you need to relax at the heated outdoor pool on the private beach with direct sea access or enjoy the top-quality spa for relaxing treatments and massages.
In 15 minutes you can reach Cavallino Matto and all the beautiful small villages of the Costa Degli Etruschi, including Castagneto Carducci and Bolgheri.
Cavallino Matto – 11km
Castagneto Carducci – 15km
Bolgheri – 9km
Castiglioncello – 28km
Volterra 45 km
San Gimignano 75km
Acqua Village 10km
Check all our bike rental outlets in Tuscany – BOOK HERE
The nearest airport to the Park Hotel Marinetta is the Galileo Galilei of Pisa. It is 62 kilometers away. If you wish, at a cost, the friendly staff can arrange transport for you.
On behalf of Cycle Classic Tours and the staff of Park Hotel Marinetta Tuscany, we wish you a pleasant cycling holiday!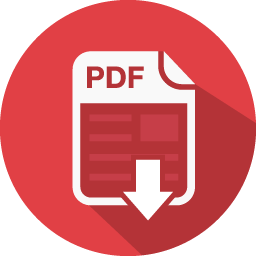 Download information as PDF