Description
Il Ciocco Bike Hotel
Il Ciocco Bike Hotel is located in the hilly landscape of Tuscany. The Il Ciocco became the first Italian resort in 1967, a tourist hotel hub set with over 600 hectares of natural parkland offering leisure, sport, and wellness services. Il Ciocco is linked to prestigious cinema movies such as Miracle at St Anna and many more. The hotel is based on different levels on the "Living Mountain". Two-wheelers have always been in a leading position at Il Ciocco. The 58th edition of the Giro d' Italia had a whole stage held within the estate.
The Il Ciocco Hotel is located close to the medieval city of Barga, you will find a lot of historic sites from the 14th & 15th centuries. Italy has a mild and sunny climate all year long. Hikers, road cyclists, mountain bikers & motorsports are all welcome to explore the great Il Ciocco environment. Filling your days with the great hilly roads and exploring medieval villages on your bike is truly an experience!
Check also our other Bike friendly hotel pages: BOOK HERE
Explore the endless cycling possibilities
The 3-star Il Ciocco Hotel organizes a lot of sports events. Every type of cyclist can explore the park and its surroundings in his own way. The natural environment and excellent roads are ideal for any kind of cycling trip. The hotel has a lot to offer besides cycling: The hotel has 58 rooms, 11 chalets, and Apartments. For cyclists, there are endless possibilities: Mtb tracks, Bike rental, Bike shuttle, tool station for small repairs, Washing area, Washing machine, and Dedicated menus.
In 15 minutes you can reach Barga & Castelnuovo di Garfagnana both beautiful villages that are worth visiting.
Barga – 8km
Ponte Del Diavolo (Devil's Bridge) – 25km
Lucca – 50km
Castelnuovo di Garfagnana – 13km
Molazzana – 13km
Ceserana – 11km
Vergemoli – 18km
Check all our bike rental outlets in Tuscany – BOOK HERE
The nearest airport to the Il Ciocco Hotels. It is 78 kilometers away. If you wish, at a cost, the friendly staff can arrange transport for you.
On behalf of Cycle Classic Tours and the staff of Il Ciocco Hotels, we wish you a pleasant cycling holiday!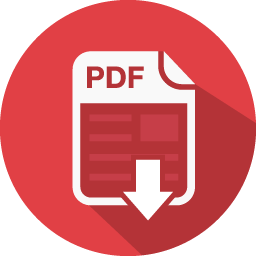 Download information as PDF