Description
Cycling Tour South Korea
Guided cycling Tour South Korea. DATES FOR 2020-2021 ARE NOT AVAILABLE
Check all CCT tours here: ALL CYCLING TRIPS
Guided cycling Tour South Korea
Immerse the charm of South Korea on your bike! The Korean government created over more than 3000 km of new bike paths the last years. These days South Korea's bike paths are among the best in the world. You'll cycle through spectacular and quite countryside roads on perfect paved bike paths and completely separated from the main roads. This great Cycling Tour in South Korea includes unique features and highlights including entrances to museums and temples. Your start will be in the capital of Korea Seoul. The Olympic city of 1988 is the perfect location to get accustomed with the Korean history and culture. Visit the Namsan Tower, the Seodaemun Prison history museum or get a glimpse of the Buckon Hanok-Village. Seoul is an ideal starting point to go out cycling and discovering the perfectly paved bike paths along the Han River.
You cycle through Yeouido Park: a large recreational park located on Yeouido Island in the central part of Seoul. The bike path along the Han River brings you up to the waterways and it's full of excitement in all seasons. All roads are perfectly paved and the exclusive bike paths leading you all the way along the Han River, the major river of South Korea. Some cities are on the route, but be a welcome change after many hours of riding through quiet rural landscapes. You'll pass and visit cities like Chungju, Yeoju, or Yangpyeong. The bike trail along the river passes in close distance of Mungyeong and Yeongcheon. You'll cycle through old charming villages surrounded by the impressive natural wonders of South Korea. Following the trails along the South Han River waters are unique opportunity for all lovers of two wheels. South Korea is a paradise for adventurous cyclists!
Get in touch with the friendly Koreans and jump on your bike!
Visit the old ancient Silleuksa/Sujongsa tempels
Immerse the rich Korean culture and don't miss the Korean "Art Culinaire"
Cycle the best bike paths in the world in charming South Korea
Immerse spectacular landscapes & discover Andong Village
Ride form Seoul all the way along the Han River to Andong through beautiful typical countryside villages
The cosmopolitan Olympic city and capital of South Korea, Seoul
Perfectly paved bike trails along the River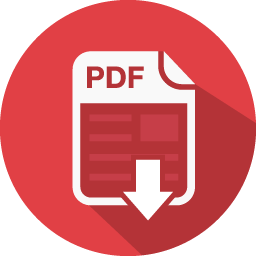 Download information as PDF