Description
Bike Hotel Seppl Innsbruck
Bike Hotel Seppl is located a few minutes from Innsbruck. Innsbruck is located between high mountains, the mountains are nicknamed North Chain in the Karwendel Alps. As an internationally renowned winter sports center, Innsbruck hosted the 1964 and 1976 Winter Olympics as well as the 1984 and 1988 Winter Paralympics.
Be sure to add Innsbruck to your cycling bucket list! There are so many medieval sightings and must-do rides lay ahead in the mountains. The mountainous scenery will bring you the most breathtaking views over Innsbruck, Mutters, Vols, and many more villages.
Check also our bike rental outlets in Europe – BOOK HERE
Experience challenging climbs and enjoy the hills to the fullest! In and around Innsbruck you will find lots of great cycling roads. Innsbruck is a challenging road bike destination with many mountain passes to be explored by you.
Hotel Seppl Cycling and Lifestyle
The Hotel Seppl is located in Mutters near Innsbruck, nestling in the alpine capital with endless trails and breathtaking summits. Hotel Seppl has a clear passion when it comes to cycling. The hotel is the perfect option for you and your family. Enjoy the cycling roads around Innsbruck and visit the Innsbruck medieval city center with lots of shopping options. Innsbruck inspires tourists from all around the world because of the varied scenery and lifestyles. You can enjoy the best food that is made with ingredients from the hotel barns and forests around the village. After an intensive day of cycling in the hills, you can enjoy the hotel Spa to the fullest.
Bike Hotel Seppl in Innsbruck is your choice for a wonderful road bike holiday
Cycling in and around Innsbruck is ideal for an athletic cycling holiday. Enjoy the Sightseer trip, the Höll ride, and the Wipptal classic trips to explore the nearby sightings, villages, and mountain passes. Visit Schloss Ambras (palace), Tiroler Museum, and the Golden Roof in the center of Innsbruck. If you wish to travel with a bike guide from the hotel or with GPS routes to explore the area on your bike, that is also possible. Moreover, anyone who is not as enthusiastic about cycling can enjoy an extensive program of other leisure activities.
Bike Hotel Seppl has a spacious and secured bike storage room where you can clean the bike, or fix it if needed. You could also use the laundry service to clean your sports wear.
On behalf of Cycle Classic Tours and the staff of Hotel Seppl, we wish you a pleasant cycling holiday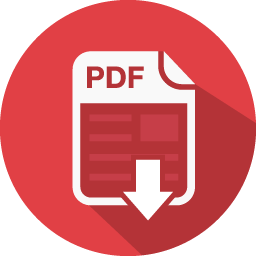 Download information as PDF