Description
Bike Hotel Poggio all'Agnello
Poggio all'Agnello Sport & Active Holidays in Tuscany is located in a strategic position in the middle of Italy, near the renowned Gulf of Baratti on the Etruscan Coast. This area is reach of sandy and rocks beach and a beautiful sea. The smooth hilly area and the mild climate are perfect to practice outdoor sports all year long.
Be sure to add Tuscany & Poggio to your cycling bucket list! There are so many reasons to ride around the Etruscan Coast countryside. The resort also organizes tourist itineraries and training routes for all kinds of cyclists with different distances and surfaces.
Check all our bike rental outlets in Tuscany – BOOK HERE
Bike Hotel Poggio all'Agnello it is your best choice!
Poggio all'Agnello in Tuscany is the perfect choice for you and your family, if anyone is not enthusiastic about cycling could enjoy an extensive program of other leisure activities. For instance, your holiday at Poggio all'Agnello in Tuscany becomes "active" in many ways, thanks to the several various activities which are easily available.
Specific for cycling, it does not matter if you are a beginner or a professional the area has plenty of cycling routes available suitable for everyone. Moreover, the resort offers a bike guide service or GPS routes to explore the area on your own.
Enjoy a wonderful road bike holiday!
Poggio all'Agnello is a resort with more than 100 apartments able to accommodate families or groups. The resort boasts sports facilities in the natural setting of Tuscany – ideal for practicing sports, but also for relaxing on a holiday that offers 360° comfort.
Poggio all'Agnello's mission is to spread the love of outdoor sports and nature focusing on Swim, Bike & Run. The hotel cooperates with the Italian national federation of Swim, bike & triathlon, and the most important European team has been here at least once.
DISTANCES FROM MAIN AIRPORTS
Pisa airport (PSA) 96 km
Grosseto Airport 73 km
Florence Airport (FLR) 152 km
Rome (FCO & CIA)  244 km
DISTANCES FROM THE CLOSEST PORTS
Livorno 77 km
Piombino 10 km
DISTANCE FROM THE RAILWAY STATION
On behalf of Cycle Classic Tours and the staff of Poggio all'Agnello, we wish you a pleasant cycling holiday!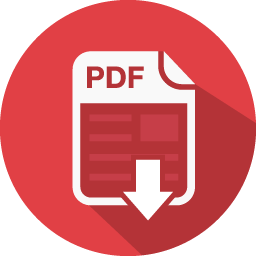 Download information as PDF