Description
Bike Hotel Nira Alpina St Moritz – Silvaplana
Bike Hotel Nira Alpina St Moritz – Silvaplana is located amongst the lakes and towering mountains of St. Moritz. Nira Alpina is one of Switzerland's most spectacular mountain retreats and the ideal base for both summer and winter holidays. You will find direct access to the pistes and cycle paths. There is covered access to the Corvatsch cable car and with the slope just 5 metres from the hotel, everything you need is within walking distance. The cable car brings you to 3303 metres above sea level. Bike transport is possible in the first section.
Nira Alpina offers breathtaking views of untouched natural scenery. For sure this is the perfect place for both summer and winter adventures. There are countless outdoor facilities in the summertime like climbing, sailing, kitesurfing (at Lake Silvaplana) and top-class cycling. The hotel is located in the lovely holiday resort village of Silvaplana only 5km from Sankt Moritz. The popular resort town of St Moritz is part of the Swiss canton of Graubünden and the Upper Engadin. The hotel is on the shores of the stunning Lake Silvaplana there is even a sandy beach.
What comes around cycling, the Upper Engadin is one of Switzerland's beloved cycling regions with stunning views in one of the most spectacular mountain ranges in the Swiss Alps. Hotel Nina Alpina likes to share its passion for cycling with you! All cycle and mountain bike enthusiasts will find a fabulous network of bike trails and cycling paths for all kinds of cyclists.
Check also our Bike rental outlets in Europe – BOOK HERE
Enjoy a wonderful cycling holiday in the Swiss Alps!
The luxury Nira Alpina Hotel is one of the highest-rated hotels in the Swiss Alps. Enjoy road cycling, mountain biking or just family cycling along Lake Silvaplana.  After an active day, you need to experience the art of relaxation at one of the yoga retreats or simply relax and the numerous luxurious spa options. The Shanti Spa by Pure Altitude is the essence of pure rejuvenation with unrivalled views over snowy landscapes, tranquil relaxation rooms, expert therapy treatments, a whirlpool, and a well-equipped gym.
Check all our Bike friendly hotel pages: CYCLE CLASSIC TOURS BIKE HOTELS
Happy Cycling
Cycle Classic Tours and the staff of Bike Hotel Nira Alpina St Moritz – Silvaplana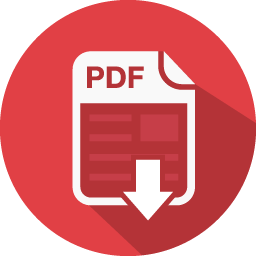 Download information as PDF