Description
Bike Hotel Malita Arabba Dolomites
Bike Hotel Malita Arabba Dolomites is located in the heart of the Eastern Alps in the Veneto province of Belluno. Arabba is one of the most beautiful villages and the ideal base for a wonderful cycling holiday for all kinds of cyclists.  This stunning area has one of the most spectacular mountain peaks of the Dolomites and is a real cycling paradise for all kinds of cyclists. Arabba hosted many times the Giro d' Italia with the thirteenth finishing stages in the history of the Giro. The strategic location of this cosy village is well known among road cyclists as well as mountain bikers.
The climb to the Pordoi is one of the most famous climbs of the Giro d'Italia and is very popular with road cycling tourists. It also belongs and is part of the Sella Ronda loop. The ride is Sepalcure with breathtaking views.
The Sellaronda (the 4 passes tour) is a must-do ride and needs to be on every bucket list!  This legendary loop ride leads you over 4 passes:
Pordoi Pass: 2239 m, ascent 9.4 km, average gradient 6.8%, maximum gradient 9.7%
Sella Pass: 2218 m, ascent 6.6 km, average gradient 6.6%, maximum gradient 8%
Gardena Pass: 2136 m, ascent 5.9 km, average gradient 4.2%, maximum gradient 6.2%
Campolongo Pass: 1875 m, ascent 6.15 km, average gradient 5%, maximum gradient 9%
Once a year in June, there is an annual Sellaronda bike day. The route is 53km long and covers the 4 famous passes with 1,600 elevation gain. The road is traffic free for all cyclists who can participate for free
Check also our Bike rental outlets in Europe – BOOK HERE
A cycling holiday among the majestic peaks of the Dolomites
Exploring the Dolomites on your road bike or MTB is one of the most popular activities in this region. Book your bike holiday in the Dolomites and stay at active bike hotel Malita in Arabba your ideal starting point for a fantastic cycling holiday. If you wish to travel with a bike guide from the hotel or on your own with maps and routes to explore the area on your bike, everything is possible. Moreover, anyone who is not as enthusiastic about cycling can enjoy an extensive programme of other leisure activities.
Bike Hotel Malita has a spacious and secured bike storage room where you can clean the bike, or fix it if needed. You could also use the laundry service to clean your sportswear. Together with expert guides, you can discover all those marvellous trails. The most beautiful mountains & summits are at your fingertips and Bike Hotel Malita offers you unforgettable adventure on your road bike, e-bike or MTB  in the heart of the natural UNESCO World Heritage site.
A unique biking experience so doesn't wait and jump on your bike!
Check all our Bike friendly hotel pages: CYCLE CLASSIC TOURS BIKE HOTELS
Happy Cycling
Cycle Classic Tours and the staff of Bike Hotel Malita Arabba Dolomites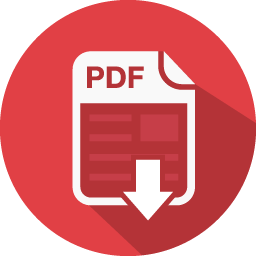 Download information as PDF