Description
Bike Friendly Joan Miro Museum Hotel
Mallorca bike-friendly Hotel Joan Miro Museum is located in Palma de Mallorca. A 4-star themed hotel with paintings by the artist is located in the beautiful Mediterranean and metropolitan setting. This is the only Joan Miro Hotel in the world! Explore this unique experience and see Mallorca through Joan Miro's eyes. Mallorca is a well-known cycling paradise, over 150.000 cyclists visit the island every year. Cyclists from all over the world come to Mallorca for their own cycling experience. Many believe the island is the mecca of European cycling!
The warm & sunny climate all year long makes cycling in Mallorca the number 1 sport! There is a great mix of terrain on the island, you can go for great climbs or relaxing routes along the coastline, and there are endless cycling possibilities. Find yourself exploring beautiful landscapes, breathtaking views, medieval villages & the best cycling roads in the world. The main highlight in Palma is the massive Santa Maria cathedral, a gothic landmark begun in the 13th century, overlooking the Bay of Palma.
Check also our other Bike friendly hotel pages: CYCLE CLASSIC TOURS BIKE HOTELS
Bike Friendly Hotel Joan Miro Museum is your choice for a wonderful cycling holiday
Mallorca is the dream of every cyclist lover! Hotel Joan Miro Museum is a great starting point for your cycling day. Once you are paddling away from the hotel the cycling dream starts. Without a doubt, it is the perfect point to discover the natural wonders of this jewel of the Mediterranean. After your day's ride, you can take a dive in the pool or take a well-earned drink at the bar. Cycling enthusiasts can enjoy their favorite sport surrounded by wonderful views and learn about the characteristics of the island.
In 15 minutes you can reach Palma de Mallorca (centrum) & Palma Nova
Cathedral de Santa Maria – 6km
Can Pastilla – 20km
Inca – 37km
Costa de la Calma – 16km
Mirador de la Mola – 35km
Algaida – 32km
Coll des Tords – 18km
Check all our bike rental options in Spain – SPAIN BIKE RENTALS
The nearest international airport to the Joan Miro Museum Hotel is the Palma de Mallorca Airport (20km). if you wish, at a cost, the friendly staff can arrange transport for you.
On behalf of Cycle Classic Tours and the staff of Hotel Joan Miro Museum, we wish you a pleasant cycling holiday!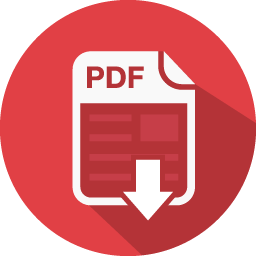 Download information as PDF