Description
Bike Hotel Punta Skiathos
Bike hotel Punta Skiathos. Hotel Punta is situated in the beautiful green region of Punta in Skiathos. Nestled in the olive groves and pine trees, it looks out over the gulf of Skiathos with views of the town, the mountains, and the beautiful deep blue Aegean Sea. Only 2 kilometers from Skiathos town, Hotel Punta is only a short distance bustling cosmopolitan nightlife whilst simultaneously offering you peace and tranquillity whilst surrounded by nature.
Hotel Punta enchants the senses of each visitor due to its astounding locality and superb panoramic scenery as well as its luxurious interiors and high standard of services. It is perfect for all types of travelers, of all ages that are seeking a hotel with ample services, a relaxed environment, and warm hospitality.
Feel the distinctive sense of relaxation that you get on holiday and unwind, enjoying the spectacular panoramic sea view and succulent gardens from the comfort of your modern, fully-equipped room. The beautiful garden with its large swimming pool and the bar accomplishes to balance perfectly a tranquil, calming atmosphere with light entertainment. As the sun sets, the bar and the gardens provide the perfect backdrop to enjoy a refreshing cocktail whilst soaking up the atmosphere. As the evening closes in around you, enjoy the gastronomic delights.
Discover Skiathos on two wheels with Hotel Punta
For cycling enthusiasts staying at Hotel Punta, we recommend exploring and discovering the hidden beauty of Skiathos by bicycle. Starting your cycling route from Hotel Punta you will discover unique landscapes on your route. Discover hidden routes, colors, aromas, and herbs of the island, using your own bicycle, or a bicycle – manual or electrical, that the hotel can arrange for you. You will find a variety of routes suitable for all preferences, be it short or long-distance, as well as experience levels, beginner/easy, intermediate, and advanced routes, giving the guests of Hotel Punta an opportunity to discover and experience the unique natural beauty of Skiathos island.
Book your bike holiday and stay at Hotel Punta on Skiathos island your ideal starting point for a fantastic cycling holiday. If you wish to travel with a bike guide from the hotel or on your own with maps and routes to explore the area on your bike, all is possible.
Check also all our bike rental outlets in Greece– CCT BIKE RENTALS GREECE
Happy Cycling!
Team Cycle Classic Tours and the staff of the Hotel Punta Skiathos Island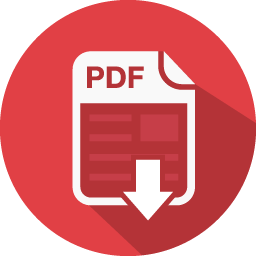 Download information as PDF