Description
Bike Friendly A for Art Design Hotel Thassos
Bike Friendly A for Art Design Hotel Thassos. Be surprised by the A for Art design hotel in Limenas on Thassos Island. Taste the unique atmosphere of Thasos island during your stay at the original art & design hotel A for Art in Limenas. The cosy town of Limenas is commonly known as "Thassos Town". The hotel offers many bike friendly facilities and is located right in the centre, so restaurants, shops and the beaches in Thassos town are within walking distance. Moreover the location of Thassos town is perfect as the harbour is the main hub to the mainland of Greece.
Bike Friendly hotel A for Art is the perfect place to explore the beautiful island of Thassos. For cycling jump into the hills of Thassos island or cycle along the shores of the  North Aegean Sea. The island offers a large number of biking and mountain biking trails, many of them with great panoramic views. Cycle through pine green mountains, olive groves and take a dip in the crystal blue Aegean Sea at one of the isolated beaches. It's also nice to take the ferry to the mainland to the ports of Keramoti or Kevala and explore the mainland for one day.
Enjoy your holiday with a personal atmosphere and excellent service!
Bike Friendly Hotel A for Art is your choice for a relaxed cycling holiday on Thassos Island.
The roads on Thassos island are perfectly paved and perfect for family cycling. The island offers countless opportunities for all kind of cyclist. For cyclist who like challenging climbs, you will find beautiful routes in the mountains and hills of Thassos.
Mountain bikes can compete in the annual MTB Thassos international cycling weekend, mostly the race finds place in May. The race is open for all cyclists, but conducted with the permission and supervision of the Greek Cycling Federation. The impressive route of 92 kilometres has its major part near to the sea. The first 60 km athletes are moving together (peloton) under the supervision of the race clerk and the free is given after the village Potamia for the rest of the distance. As finishing time limit is defined 5 hours from the beginning.
Check also our bike rental outlets in Europe – CCT Bike Rentals Europe
If anyone is not enthusiastic about cycling he or she can enjoy an extensive program of other leisure activities. The hotel offers high quality experiences and hospitality in a relaxed atmosphere.
Happy Cycling!
Team Cycle Classic Tours and the staff of the bike friendly A for Art Design Hotel on Thassos island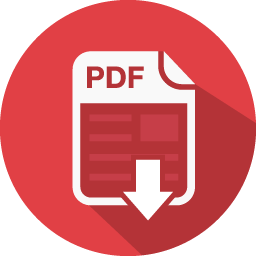 Download information as PDF