Description
Aktiv Hotel & Spa Hannigalp Valais
Aktiv Hotel & Spa Hannigalp Valais. The beautiful village of Grächen will be your base for a top-class cycling holiday in the Swiss Alp. Grächen is situated at an altitude of 1,620 meters (5,310 ft) on a terrace and right in the Zermatt valley. In the cosy, car-free part of the village of Grächen, you will find the warm and exceptional Aktiv Hotel & Spa Hannigalp. The stunning hotel offers fantastic SPA facilities, wellness treatments and the only indoor swimming pool in Grächen. Whether it's an active holiday in the Valaisan Alps or a relaxing cure in the SPA: there are almost no limits to your individual holiday mood.
At the Hannigalp Active Hotel & Spa, guests of all ages can recharge their batteries and enjoy a large portion of good humour every day. Here you start the day with a breathtaking panorama and a connoisseur's breakfast. Start the evening with irresistible Swiss specialities against a romantic mountain backdrop.
Discover the Hannigalp Trails around Grächen
Explore an incomparable alpine world, where there is a lot to experience: When Grächen calls, hardly anyone can resist. The picturesque mountain village offers you a traditional, relaxed environment as well as numerous opportunities for active recreation. The Grächen region offers not only the highly athletic biker countless opportunities to let off steam. There are also many exciting ways for families and kids to have fun on the bike. If you prefer to entrust yourself to a local bike guide, you can be guided to the most beautiful trails by experienced bike professionals.
Aktiv Hotel & Spa Hannigalp- a member of the Luxury CCT Bike Hotels Europe


Mountain biking in Grächen is a lifetime experience!
The region around Grächen is a real cycling paradise for all kinds of cyclists. Here you'll experience one of the most challenging cycling tracks. In the holiday region of Grächen, there is plenty to discover. The most beautiful mountains & summits are at your fingertips and Aktiv bike Hotel & Spa Hannigalp offers you an unforgettable adventure on your MTB, e-bike or road bike in the heart of the Swiss Alps! After a sportive day you need to relax and enjoy a culinary treat in the restaurant, and enjoy varied menus, fresh seasonal cuisine, "Epis üs dum Wallis" and the local traditional house specialities in the à la carte restaurant: The "Henkersmahlzeit" and the "Châteaubriand".
Check also our Bike rental outlets in Europe – CCT BIKE RENTALS EUROPE
Happy Cycling
Cycle Classic Tours and the staff of Aktiv Hotel & Spa Hannigalp in the Valais Canton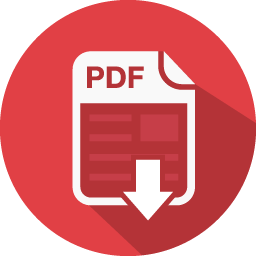 Download information as PDF