How to register your Road Bike hotel?
How to register your Road Bike hotel?
Join our Cycle Classic Tours Road Bike Hotel community network and get exclusive advantages to promote your Road Bike Hotel.
Get more clicks and bookings and add your road bike hotel -B & B- on our Cycle Classis Tours website now!
Our  "Cycling Hotels" network consists of selected bike friendly hotels, all offer road cycling friendly services and are selected based on the following criteria :
Do you offer the following services?
Bike storage for road bikes, e-bikes or MTB
Bike workshop with tools, handpump and washing area
Bike friendly meals-half board or full board
Recommend cycling routes with maps and GPS route
Offering Bike guides for guided rides
Laundry service for cyclist
Assistance with mechanical problems – or bike shop nearby
Bike rental options not necessary but in case you have bikes we can offer your bikes on our online bike hire portal as well
(we can arrange any road bike rental all over Spain & Italy )
The road bike(s) will be send to your Hotel-B & B in bike e box
If yes, just get in touch with us : info@cycleclassictours.com, we will send you our CCT MEDIA PACK.
You can also apply through this application form on our home page ROAD BIKE HOTEL HOLIDAYS ( below the page)
Become a member of our Road Bike Hotel community network!

Organise with professionals now!
#PASSION FOR CYCLING
We like to share our passion for cycling and promise you'll be in good hands.
Our Cycle Classic Tours  Road Bike Hotel Holidays community network is a new concept developed by an  enthusiastic and motivated team of cycling experts who know and understand the needs of cyclists whether you are on holiday, on training course, taking part in races or only need  a road bike rental!
We have over 10 years of road cycling experience.
You will get exclusive advantages
Become part of the CCT Road Bike Hotel community network and get exclusive advantages to promote your Road Bike Hotel
Straight Website link to your hotel
12 pictures of your hotel with some bike friendly pictures
Google Maps location
Page with a description of your bike hotel – B & B
Page about facilities, rides, services, special packages or tours
Page about Hotel & quotes
Page about the rooms
Page about the bikes at your hotel (if not available we will take care of these bikes)
Tailored services for road bike addicts in case of special inquires
The packages includes also the following promotions
1 x per year coverage in our newsletter with a link to your website ( 5000+ members)
2 x per year Facebook add on our Facebook page ( 3500 + members)
2 x per year Home page coverage for two weeks
*Prices are final.
Annual subscription: 350 Euros
Two-year subscription: 595 Euros
**Annual subscriptions are valid for 365 days starting on the day we will publish your hotel
***Offer is valid till December 31 2019
Happy Cycling
Team Cycle Classic Tours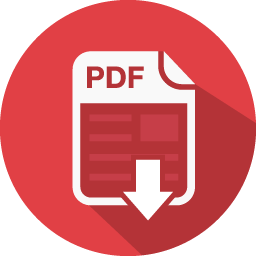 Download information as PDF